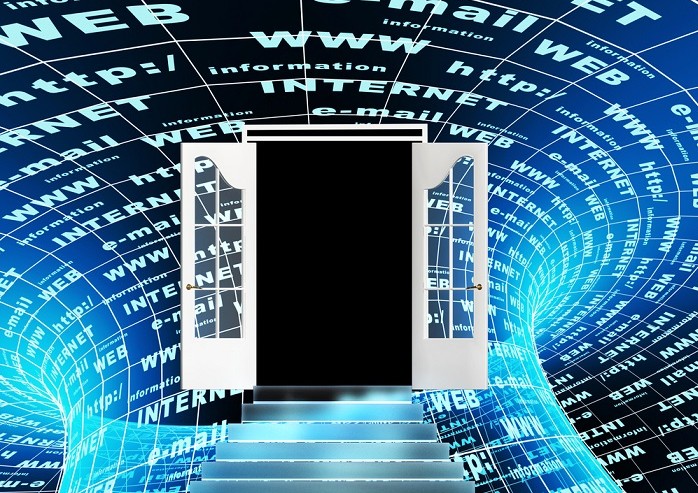 Add Your Heading Text Here We are truly entering the Golden Age of Artificial Intelligence. With data and computational power making giant strides year on year, AI promises to unlock untold benefits for business and transform human life as we know it – a transformation that will play out in our professional and personal lives. Data Science and AI careers are in high demand as students and working professionals flock to courses in these subjects to ride the wave and build their careers. Enough has been written and consumed around the potential of AI and how corporations and universities need to enable their students to make the most of this emerging new technology.
However, AI disruption is bringing with it an interesting new challenge. As the demand for an education in this field grows rapidly, the growth in the supply side of education – or rather academicians – in this domain is still quite slow. We are also seeing a kind of 'brain-drain' – as the leading minds in the field of AI take up corporate positions at remarkably higher salaries, leaving the education industry in a bit of a lurch. Given in the increased demand, constrained supply, and associated brain-drain to the industry – how do universities cope with the need for educating the future workforce in this transformational technology? It is imperative that universities act before this problem is further exacerbated. I feel there are three steps to take on a war footing to ensure that lack of academicians does not become a bottleneck to the provision of fresh AI talent in the workforce.
Actively Seek Private and Public Funding for Research
Many countries globally do provide public funding programs for educational institutions. However, at the present level, this may be insufficient, and the exchequer may not be in a position to fill the massive capital gap required to improve research capabilities and labs.
To this end, it is critical that universities actively seek out ways to secure funding from public and private sector institutions. Several creative collaboration opportunities are surfacing to the instrument such partnerships. Corporations are always interested to seek inputs from the leading scientific minds to add to their portfolio of cutting-edge solutions and intellectual property. Some of the commonly seen engagement models include – securing research grants for topical research allied with a challenging business problem, setting up technology incubation labs to work on bleeding-edge technologies with exponential potential and sponsoring hiring hackathons to identify the best of talent. 
To stem the brain drain from academia to corporate, universities need to offer corporations a model where academicians can add value to corporations while staying inside the university and keep the pipeline brimming with young talent. Privately funded research from a corporate perspective could be a useful way to engage professors while keeping them available to be able to develop fresh professionals. Data Science and AI professors at institutions may not simply be interested in studying, but also generating research with wide applicability. Universities with a strong financial muscle and backing of public and private agencies would be able to support such aspirations of professors and help them continue to stay relevant in the subjects that are highly relevant to the workforce today.
Re-Educate Academicians in Data Science and Artificial Intelligence
While universities make strategic moves required to increase their muscle to improve research capabilities, they also need to consider training more of their faculty members to address classroom requirements of students wanting to study AI. Universities need to augment their training curriculum for faculty to infuse subjects that can help them take up AI as a subject for students.
For instance, technical institutions are typically rich in academics that impact computer science curriculum; additional subjects such as machine learning, deep learning, statistical methods and data engineering will help them become better-rounded professors, able to teach AI concepts to students. Similarly interested candidates from the pure science faculty – such as math and statistics – can be trained in computer science methods. Such cross-pollination of skills would help create a better talent pool available to serve a larger base of students.
Engage Industry for Academic Internship Programs
Finally, universities need to promote hands-on skills in artificial intelligence among academia by developing corporate internship programs. Through this intervention, university faculty will be able to broaden their understanding of real-life applications of AI – the application of topical AI solutions to solve relevant business problems.
At present, a small number of universities do provide their professors with opportunities to collaborate on industry-specific use cases. For faculty that gain exposure to such programs, it can be a truly transformational learning experience – and one that they can replicate in their classrooms for enabling better guidance for their students. Universities that boast of such industry connects become automatically more appealing to prospective students – as they enter the campus knowing that they will learn material that is truly relevant to the age that we live in, rather than having just a cursory, booking understanding of AI-related concepts.
Reorienting existing academia and bringing in a supply of talented young researchers in the field of Artificial Intelligence should be the top priority for universities today globally. With the high demand for this technology today and abundance of impactful use cases, it is critical that we keep the tap running and bringing in more researchers and academicians is a critical part of the solution that can help keep the AI revolution going. 
Since this is an Engineers' day Special, we have used some quotes from different professionals 
"On this Engineers' Day, we pledge to make engineers intelligent designers with ideas instead of making them screwdrivers," says. Ravi Raj, Brand Head, Director, Sales & Support at NetRack 
With the advancement of technology, both the industry and the government is focusing and welcoming the fourth state of Industry revolution: Industry 4.0 which enables the wide range of digital concepts especially in ESDM Industry in multiple ways by making engineers and the technology leaders more flexible to adapt and meet the new demands of the market easily. On this special occasion of Engineers day, we at NetRack would like to congratulate all engineers across the globe for bringing the wave of innovation and solution leading to faster sustainable and profitable future of India. 
Every year, more than 20 lakh engineering graduates passed out from their colleges but without having their practical or skillful experience to contribute to the industry as a whole. And, in this dynamic industry, the scenario is witnessing more in a magnified way and which needs specialized and skills to cater its requirements. The only solution is emphasizing on their skills and offering them specialized training from the operational level to even the engineers' level.   We have also come across, very few colleges/ engineering schools have not stressed this issue so far. 
On this special occasion, we as one the key Industry leader should take the pledge to not only focus to make them skillful but intelligent designers with new ideas. However, this, in turn, helps in fulfilling make & create (in)n India initiative with innovation.      
However, we are thankful to all the engineers for their highly valuable expertise and dedication and wish them all the very best for future endeavors!! 
"Emphasizing more on hands-on training to expose engineers' to the real world to make them job ready", says Adam Paclt, CEO, IceWarp on this Engineers' Day
It is the fact that science and technology are the spine of any country to scale-up its growth development.  Similarly, for any country' economy, investment in skilling and reskilling the engineers' is the necessity to enhance their knowledge both technical and vocational skills along with transferable and digital skills to make them job ready  
we have to train our young and aspiring engineers who are committed to driving development by adopting the best practices of Industry 4.0 to transform the industry. For this, the major area where we at IceWarp believes that the Industry and academia have to jointly take a step forward in building and filling the Industry-academia gap by incorporating skills-based courses in their curriculum of engineering degree. 
On this Engineers' Day, we pledge to help the young engineers to unleash their true potential and discover their true self by giving more emphasis on the principle of hands-on practical training exposing them to real-world situations and reasoning.    
Companies should also change their working culture by offering an apprenticeship programme which in turn will provide hands-on exposure to high-value engineering skills in an industrial environment.   Moreover, Industry 's the mission must promote the cooperation, not competition by adopting the holistic approach to connect with a variety of personas and to become an agent of change.  
"We salutes the spirit of all Indian Engineers, whose innovations have contributed to the world's Digital Transformation journey across industries," says Mr Krishna Raj Sharma, Director & CEO at iValue InfoSolutions:
We at iValue have solution offerings which cater to the Digital transformation needs of the customers. It is important to skill the engineers and re-skill them time and again on the latest technologies so that they are abreast and capable of giving better and optimum solutions in order to address a customer's DX journey. We firmly believe in enabling our women employees on technology and we began this exercise by hiring campus recruits and ensured they travel through the complete training cycle of solution sales journey and are ready for facing customers and partners addressing Industry Revolution 4.0. across multiple continents. There is a paradigm shift in the way the business is done in the IT fraternity. Hence, it is of prime importance that the channel community ensures there is a constant innovation in GTM and technology adaption as it will play a major role in creating a differentiator in the market. iValue salutes the spirit of all Indian Engineers, whose innovations have contributed to the world's Digital Transformation journey across industries."