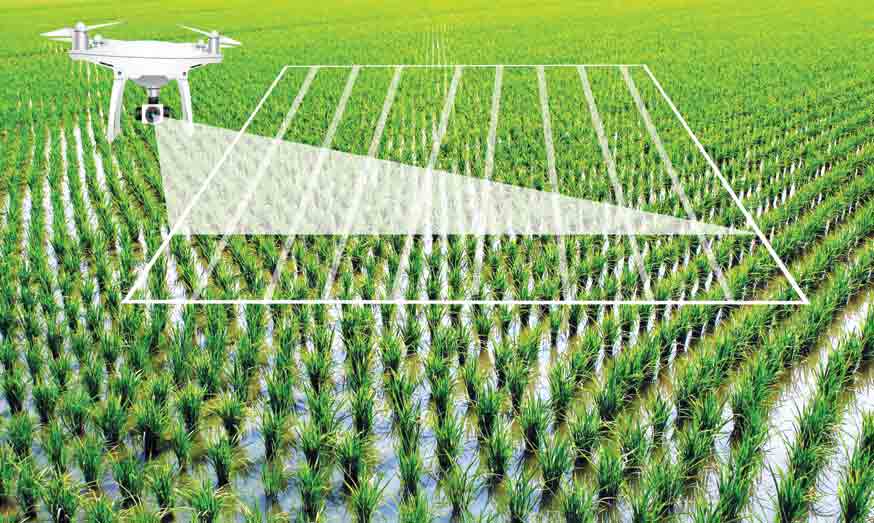 Add Your Heading Text Here Artificial Intelligence can make a huge impact in the sector by improving operations and productivity
For the many potential application areas where artificial intelligence can deliver breakthrough transformation, unlock efficiencies and augment human life, one of the most impactful areas – at least in the Indian context – will be the value it can bring to the field of agriculture.
According to Indian Brand Equity Foundation, nearly 58% of India's population relies on agriculture as their primary source of livelihood. The total export of agricultural commodities for India is expected to hit $38.1 billion in FY18, making the country one of the top 15 exporters globally.
However, agriculture in India is riddled with systemic problems, which AI is well placed to address. First, the traditionally unorganised agriculture sector continues to be difficult to organise due to our vast geography combined with our cultural and linguistic diversity. Second, farmers tend to be severely cash-strapped owing to smaller landholding, leading to lower farm productivity. Due to this poor cash position, capital expenditure associated with mechanisation and technology adoption continues to remain slow – thus precluding the possibility of improving farm productivity. Third, farmers are unable to tap a wider base of knowledge and tend to rely on community-based sources of knowledge. This handicap keeps them insulated from the progress of their peers.
Almost all the other large and small topical problems faced by farmers in India flow from one of these three macro-level problems – a lack of organisation, weaker capital muscle to introduce modernisation initiatives and poorer access to a larger, refined body of knowledge. On the bright side, with improved data collection techniques and easier access to cutting-edge research, enabled with better access to telecommunications infrastructure and improving technology literacy, these endemic problems might finally see an amenable solution; combined with the burgeoning interest of the private sector and thrust by the government for modernising farming.
So, it is time for artificial intelligence to step in and deliver a smarter, leaner and productive agrarian sector. Here are the three novel ideas for improving and augmenting farm productivity output using AI:
Communication in Local Languages
AI-powered technology provides a unique opportunity for agriculturists to break down traditional linguistic barriers. Through the infusion of natural language processing (NLP) and machine learning in agriculture, farmers would be able to communicate and learn from their peers and with civic bodies in their local language.
One such example is the development of 'Kisan Helplines'. Farmers typically need to reach out to civic bodies for information and guidance but this may get hampered due to the poor availability and limited scalability offered by human-centric contact centres. Step in, chatbot. Chatbots can offer high availability, high scalability and reduce the wait time for farmers in need of advice or warnings. Through multi-lingual chatbots powered by NLP, farmers could get easier access to information that may be extremely critical for their activities.
Further, using an NLP-powered communication exchange, they would be able to connect with peers across States for information. Such a communication platform would help crowdsource information on weather progression and potential pest attacks. It would also help seek reviews and feedback on a multitude of farm procurement – seeds, fertilizers, pesticides and mechanical equipment – as well as trade information on successes and practices. By reducing this communication gap and enabling farmers to organise, they would be empowered to make better decisions from sowing to selling and everything in between.
Improving Farming Productivity
While increasing landholding might be challenging, AI can help make the most out of the land available by improving the yield through farm productivity interventions.
By using AI techniques such as machine vision and deep learning, farmers will be able to make many small tweaks to their farming activity that will ultimately result in sizeable gains. For instance, in the pre-sowing and sowing period, machine vision will help farmers monitor soil health and defects – helping them take corrective action early. During the sowing period, farmers can use AI to predict the near-term weather conditions, which can inform the optimal time to sow their seeds. Prior to the harvest, they could harness the power of machine vision to mitigate the impact of pest attacks. Finally, at the time of harvest, machine vision can help farmers grade their produce and demand the right market price.
One such brilliant example of this in action is Microsoft's initiative with the International Crop Research Institute for the Semi-Arid Tropics (Icrisat), Hyderabad. Their AI sowing app uses machine learning and Microsoft's PowerBI platform to predict and inform farmers the optimal date to sow. A feature phone capable of receiving text messages is all they need to receive this information. Early results from the use of this technology suggest a 30% improvement in yield per hectare achieved through 175 farmers, who were part of this programme.
Another example is the work being done by Bengaluru-based startup CropIn. Their suite of solutions captures data from multiple sources to provide real-time actionable insights – around weather information, scheduling and monitoring farm activity, monitoring crop health and estimating size of harvest. AI-enabled solutions such as these have great potential to reduce inefficiencies and uncertainties.
Pricing and Supply Chain
While pricing strategies and supply chain optimisation have reached a high level of maturity in the corporate sphere, there is a huge scope for them to impact the agricultural space in India. Using AI, farmers would be able to sense market demand for their goods and keep a pulse of customer choices and seasonality. Market sensing around consumer demand would help them aggressively price their goods and yield a better return.
AI-powered supply chains, on the other hand, can help improve their bottom line by reducing the costs incurred in managing distributed logistics and a multitude of middlemen. Through technology-powered communication networks and smarter routing, smaller farmers too will be able to organise their route-to-market more efficiently and gain benefits of scale. They would also be able to get their perishable goods to market quicker without the intervention of middlemen – thus reducing wastage and losses. An efficient, synchronous farm-to-table supply chain would help bring down their costs and improve their financial position.
At present, AI is only making its first inroads into agriculture. A multitude of use cases exists beyond these as well – from accurately forecasting commodities in the futures market to speeding up loan approval requests through faster credit scoring. AI for agriculture is not only a huge opportunity for startups and large organisations. It also offers the chance to make a huge impact in a sector crying for outside help to improve its operations and productivity.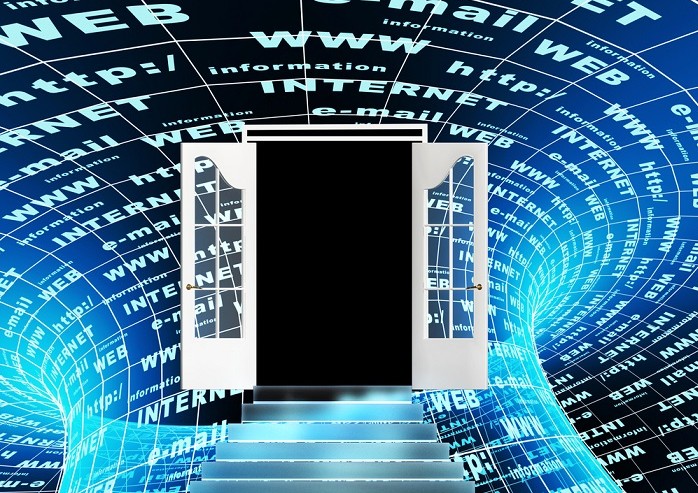 Add Your Heading Text Here We are truly entering the Golden Age of Artificial Intelligence. With data and computational power making giant strides year on year, AI promises to unlock untold benefits for business and transform human life as we know it – a transformation that will play out in our professional and personal lives. Data Science and AI careers are in high demand as students and working professionals flock to courses in these subjects to ride the wave and build their careers. Enough has been written and consumed around the potential of AI and how corporations and universities need to enable their students to make the most of this emerging new technology.
However, AI disruption is bringing with it an interesting new challenge. As the demand for an education in this field grows rapidly, the growth in the supply side of education – or rather academicians – in this domain is still quite slow. We are also seeing a kind of 'brain-drain' – as the leading minds in the field of AI take up corporate positions at remarkably higher salaries, leaving the education industry in a bit of a lurch. Given in the increased demand, constrained supply, and associated brain-drain to the industry – how do universities cope with the need for educating the future workforce in this transformational technology? It is imperative that universities act before this problem is further exacerbated. I feel there are three steps to take on a war footing to ensure that lack of academicians does not become a bottleneck to the provision of fresh AI talent in the workforce.
Actively Seek Private and Public Funding for Research
Many countries globally do provide public funding programs for educational institutions. However, at the present level, this may be insufficient, and the exchequer may not be in a position to fill the massive capital gap required to improve research capabilities and labs.
To this end, it is critical that universities actively seek out ways to secure funding from public and private sector institutions. Several creative collaboration opportunities are surfacing to the instrument such partnerships. Corporations are always interested to seek inputs from the leading scientific minds to add to their portfolio of cutting-edge solutions and intellectual property. Some of the commonly seen engagement models include – securing research grants for topical research allied with a challenging business problem, setting up technology incubation labs to work on bleeding-edge technologies with exponential potential and sponsoring hiring hackathons to identify the best of talent. 
To stem the brain drain from academia to corporate, universities need to offer corporations a model where academicians can add value to corporations while staying inside the university and keep the pipeline brimming with young talent. Privately funded research from a corporate perspective could be a useful way to engage professors while keeping them available to be able to develop fresh professionals. Data Science and AI professors at institutions may not simply be interested in studying, but also generating research with wide applicability. Universities with a strong financial muscle and backing of public and private agencies would be able to support such aspirations of professors and help them continue to stay relevant in the subjects that are highly relevant to the workforce today.
Re-Educate Academicians in Data Science and Artificial Intelligence
While universities make strategic moves required to increase their muscle to improve research capabilities, they also need to consider training more of their faculty members to address classroom requirements of students wanting to study AI. Universities need to augment their training curriculum for faculty to infuse subjects that can help them take up AI as a subject for students.
For instance, technical institutions are typically rich in academics that impact computer science curriculum; additional subjects such as machine learning, deep learning, statistical methods and data engineering will help them become better-rounded professors, able to teach AI concepts to students. Similarly interested candidates from the pure science faculty – such as math and statistics – can be trained in computer science methods. Such cross-pollination of skills would help create a better talent pool available to serve a larger base of students.
Engage Industry for Academic Internship Programs
Finally, universities need to promote hands-on skills in artificial intelligence among academia by developing corporate internship programs. Through this intervention, university faculty will be able to broaden their understanding of real-life applications of AI – the application of topical AI solutions to solve relevant business problems.
At present, a small number of universities do provide their professors with opportunities to collaborate on industry-specific use cases. For faculty that gain exposure to such programs, it can be a truly transformational learning experience – and one that they can replicate in their classrooms for enabling better guidance for their students. Universities that boast of such industry connects become automatically more appealing to prospective students – as they enter the campus knowing that they will learn material that is truly relevant to the age that we live in, rather than having just a cursory, booking understanding of AI-related concepts.
Reorienting existing academia and bringing in a supply of talented young researchers in the field of Artificial Intelligence should be the top priority for universities today globally. With the high demand for this technology today and abundance of impactful use cases, it is critical that we keep the tap running and bringing in more researchers and academicians is a critical part of the solution that can help keep the AI revolution going. 
Since this is an Engineers' day Special, we have used some quotes from different professionals 
"On this Engineers' Day, we pledge to make engineers intelligent designers with ideas instead of making them screwdrivers," says. Ravi Raj, Brand Head, Director, Sales & Support at NetRack 
With the advancement of technology, both the industry and the government is focusing and welcoming the fourth state of Industry revolution: Industry 4.0 which enables the wide range of digital concepts especially in ESDM Industry in multiple ways by making engineers and the technology leaders more flexible to adapt and meet the new demands of the market easily. On this special occasion of Engineers day, we at NetRack would like to congratulate all engineers across the globe for bringing the wave of innovation and solution leading to faster sustainable and profitable future of India. 
Every year, more than 20 lakh engineering graduates passed out from their colleges but without having their practical or skillful experience to contribute to the industry as a whole. And, in this dynamic industry, the scenario is witnessing more in a magnified way and which needs specialized and skills to cater its requirements. The only solution is emphasizing on their skills and offering them specialized training from the operational level to even the engineers' level.   We have also come across, very few colleges/ engineering schools have not stressed this issue so far. 
On this special occasion, we as one the key Industry leader should take the pledge to not only focus to make them skillful but intelligent designers with new ideas. However, this, in turn, helps in fulfilling make & create (in)n India initiative with innovation.      
However, we are thankful to all the engineers for their highly valuable expertise and dedication and wish them all the very best for future endeavors!! 
"Emphasizing more on hands-on training to expose engineers' to the real world to make them job ready", says Adam Paclt, CEO, IceWarp on this Engineers' Day
It is the fact that science and technology are the spine of any country to scale-up its growth development.  Similarly, for any country' economy, investment in skilling and reskilling the engineers' is the necessity to enhance their knowledge both technical and vocational skills along with transferable and digital skills to make them job ready  
we have to train our young and aspiring engineers who are committed to driving development by adopting the best practices of Industry 4.0 to transform the industry. For this, the major area where we at IceWarp believes that the Industry and academia have to jointly take a step forward in building and filling the Industry-academia gap by incorporating skills-based courses in their curriculum of engineering degree. 
On this Engineers' Day, we pledge to help the young engineers to unleash their true potential and discover their true self by giving more emphasis on the principle of hands-on practical training exposing them to real-world situations and reasoning.    
Companies should also change their working culture by offering an apprenticeship programme which in turn will provide hands-on exposure to high-value engineering skills in an industrial environment.   Moreover, Industry 's the mission must promote the cooperation, not competition by adopting the holistic approach to connect with a variety of personas and to become an agent of change.  
"We salutes the spirit of all Indian Engineers, whose innovations have contributed to the world's Digital Transformation journey across industries," says Mr Krishna Raj Sharma, Director & CEO at iValue InfoSolutions:
We at iValue have solution offerings which cater to the Digital transformation needs of the customers. It is important to skill the engineers and re-skill them time and again on the latest technologies so that they are abreast and capable of giving better and optimum solutions in order to address a customer's DX journey. We firmly believe in enabling our women employees on technology and we began this exercise by hiring campus recruits and ensured they travel through the complete training cycle of solution sales journey and are ready for facing customers and partners addressing Industry Revolution 4.0. across multiple continents. There is a paradigm shift in the way the business is done in the IT fraternity. Hence, it is of prime importance that the channel community ensures there is a constant innovation in GTM and technology adaption as it will play a major role in creating a differentiator in the market. iValue salutes the spirit of all Indian Engineers, whose innovations have contributed to the world's Digital Transformation journey across industries."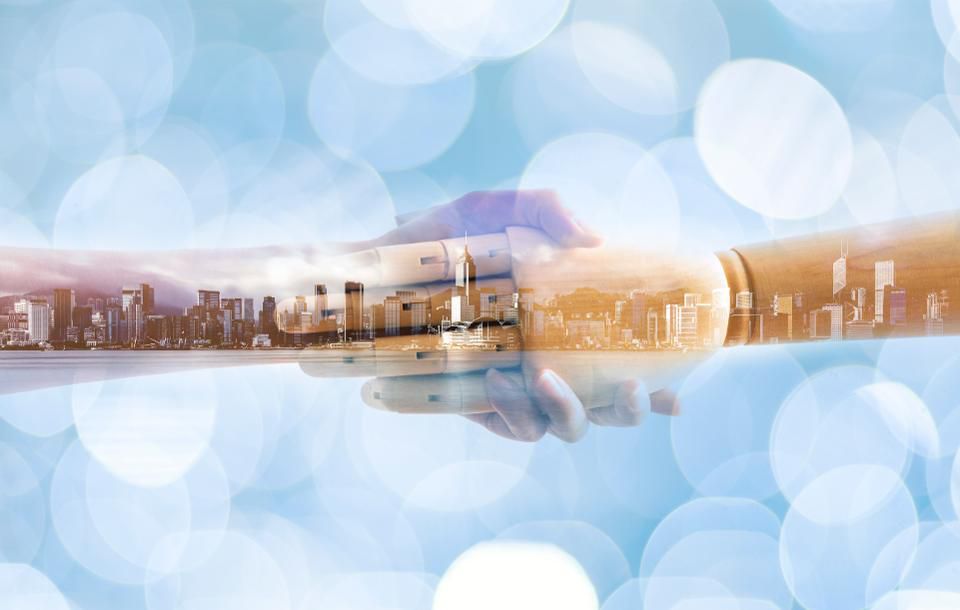 Add Your Heading Text Here We are well and truly in the midst of the AI revolution. Research houses, academicians, think-tanks, business and technology leaders all agree upon the significant value waiting to be unlocked through the positive and progressive use of Artificial Intelligence – by re-engineering the old and envisioning the new. According to a research by Gartner, organizations using cognitive ergonomics and system design in new artificial intelligence projects will achieve long term success four times more often than others. Citing research by the MIT Center for Digital Business, from a competitive standpoint, companies that embrace digital transformation are 26 percent more profitable than their average industry competitors and enjoy a 12 percent higher market valuation.
The writing is on the wall. Intelligent business interventions made through AI will, to a large extent, define if your business will be an industry leader or a laggard tomorrow. And with that end in mind, businesses are rapidly changing their mindset and approach to AI – from topical experiments performed by forward-thinking business units, to more of a strategic mandate for enabling competitive differentiation. Businesses realize that for truly unlocking business value, they need to not only weave AI into the fabric of their enterprise, but also operationalize it – with the right personnel and change management initiatives. Given that AI can bring both cost efficiencies to business as well as potentially new revenue streams, businesses today are exploring an 'AI Transformation' – moving the dial on what is truly possible through a business model, engineered around AI. To enable your organization to do so, here are three powerful ideas to map the AI Transformation journey of your business.
Ensure Enterprise Readiness to Build and Adopt AI
The first step in the journey to AI Transformation for your enterprise is to understand and address if there are any disparities between your vision for AI and the ability of your organization to follow through with it. To that end, it is important to assess just how ready your enterprise is, in its current state, to build, deploy, adopt and benefit from AI-centric solutions. Ideas for AI Transformation need to be communicated clearly and grounded in the realities of organizational capabilities. When they are not, even the best intentions can go awry.
To do so, it is critical that business leaders measure their current AI maturity and assess the availability of internal skills. This will enable you to baseline just how empowered your current workforce is to develop industry-leading AI solutions. Once such a baseline is established on workforce readiness for building and adopting AI-led solutions, organizations need to start improving on these metrics – through internal trainings and external capability augmentation.
By developing this baseline score for AI readiness – organizations can have an objective view of where they are, how far they need to go and what the potential milestones to be achieved are in the journey to AI Transformation. This sort of pre-survey, combined with relevant training and assessment can help organizations craft a relevant roadmap with realistic timelines, as well as concrete actionables.
Build an AI 'Win Team'
An AI Transformation is not unlike an extremely complex business re-engineering exercise. It entails massive changes – from the way you do business to how you run internal processes and staff multiple business units. Not only is it important to reskill a huge section of the workforce, there is also an important aspect of enabling change management to reinforce the importance of an AI-centric mindset.
To overcome this challenge, enterprises need to foster the consensus and engagement of a 'win-team.' This win-team would typically comprise functional and technical leaders who would be responsible for enabling the AI Transformation within their business units – from orienting the employees to the new mindset and ensuring capability readiness for the tasks at hand. On one hand, functional leaders can help their teams identify the processes that can be re-imagined using AI and manage resistance to change. On the other hand, technical leaders would lead the solutioning of technical components, while setting the training priorities and calendars for the workforce.
On change management, enterprises need employees to clearly appreciate the topline and bottomline benefits of an AI Transformation and focus towards enabling it. Employees stand to benefit themselves – as the professional benefits of making this transformation will accrue for their future. To further explore how companies can reduce the defensiveness in implementing AI-led processes further, they could also set innovation objectives for stakeholders as part of their performance metrics. Doing this will help create a strong alignment between individual, team and organizational objectives. A key aspect of AI transformation is ensuring large-scale adoption and usage of AI-powered solutions. AI applications typically fare better with every incremental user feedback and enriched data sources. Adoption and continuous use is a key parameter for the success of this transformation.
Integrated Business Processes over Siloed Business Functions
For years, the view of technology transformation and procurement has been of one that happens at a department / functional level – HR teams buy talent management software, finance teams sanction the purchase of accounting software, and CRMs get implemented to aid the efforts of sales teams. While this serves small technology initiatives, a sea-change is required for progressing an AI Transformation. To foster this, enterprises need to make a shift from a siloed, function-centric mindset to an integrated, process-centric mindset.
This is because AI use cases can often span multiple business units and functions, while tapping into multiple data sources for providing cross-team value, seamlessly. The very nature of AI deployments thus requires a process-centric view, with a strong consensus and buy-in from multiple stakeholders. Furthermore, the budget for purchasing AI services / applications is likely to come from the allocations of multiple beneficiaries across functions. This makes it all the more imperative that enterprises deprioritize functions in favor of processes.
An AI Transformation is doubtless the most strategic subject to be tackled by organizations today. Successful transformations will ensure enterprises go beyond mere automation and cost-cutting strategies and unveil previously unseen business and revenue opportunities. It is also extremely important to consider the role of digitization in building a new technology infrastructure that is AI-ready – possibly decentralized, cloud-based and highly available. There is now an urgent need for business leaders to have more than just a superficial understanding of AI and its successes. They will now be tasked with building and delivering a concrete, value-oriented roadmap for enabling a key transformation in the history of their organizations.