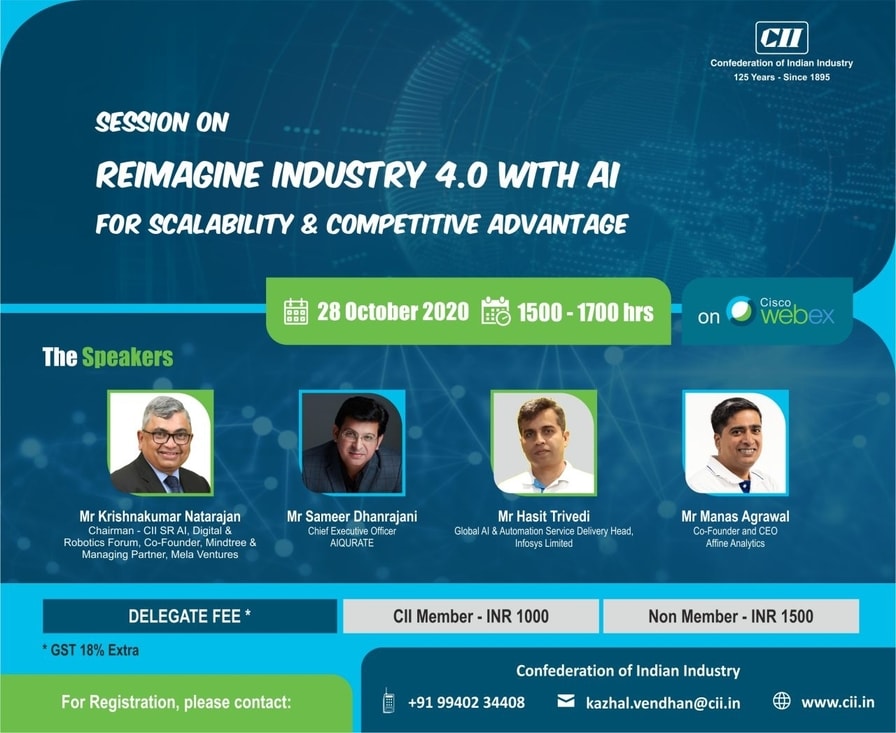 Add Your Heading Text Here Join us for the Session on "Reimagine Industry 4.0 with AI for Scalability & Competitive Advantage"
Date : 28 October 2020 | Time : 1500-1700 hrs IST.

For Registration please contact 99402 34408 | kazhal.vendhan@cii.in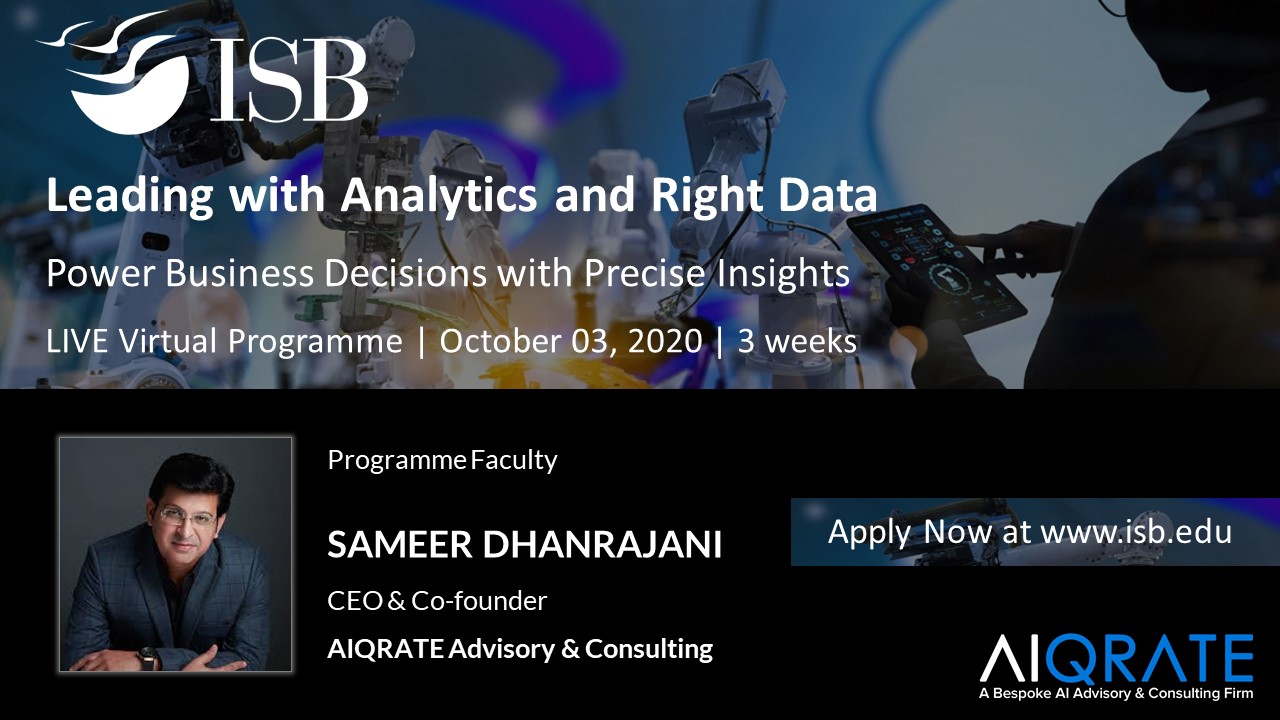 Add Your Heading Text Here An intensive live virtual programme on Leading with Analytics & Right Data was delivered for 3 weeks starting 03rd October 2020 by the Centre for Executive Education in partnership with the data and analytics research centre – ISB Institute of Data Science. It helped participants learn to break the 'enigma barrier' that new technologies like analytics pose and understand the link between marketing strategy and data. it also dealt on how to overcome organisational challenges to transform it into a data-driven business.
This programme was designed to enable leaders to come to grips with analytics and big data. Program also covered foundational principles of the technology and how one can deploy it effectively to transform the business.
Sameer Dhanrajani, CEO & Co-founder at AIQRATE was part of the faculty of this program.