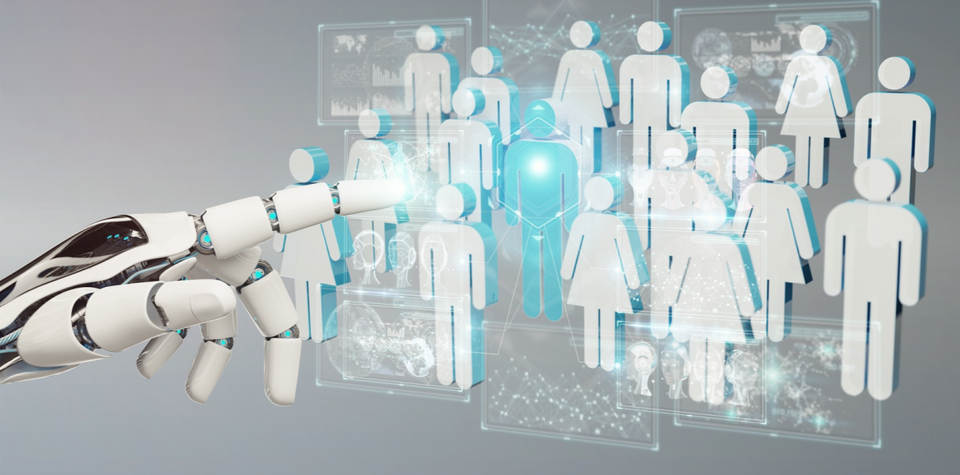 Add Your Heading Text Here The idea that AI will conjure up an apocalyptic, robot-ruled future, where mechanical overlords govern humans is an extremely low probability event, even in the very distant future. In fact, not only are AI-driven interventions accelerating business outcomes – AI is also helping nations around the world find new avenues for enabling positive social outcomes for their people. 
For all the evolution and development of humanity and technology over the years, our world still faces pressing systemic challenges that affect humanity at a large scale. From our complex and labyrinthine legal systems to the inefficiencies in our healthcare sector, large-scale problems still abound. The need of the hour is to better connect the people with the basic facilities they require. AI may not be a panacea in and of itself, but it offers a huge potential to improve the quality of life of people across the globe. Thankfully, today multiple nations have the intellectual capital – our peers in the software engineering and AI domains – that can bring substantial dividends for the population at large.
In this article, I will attempt to touch upon how AI can be used to address large, complex and unsolved problems and contribute to improving the quality of life for humanity. In keeping with WTISD's topic for this year – Enabling the Positive Use of AI for All – I'll share a social perspective on how AI-powered innovations can be hugely transformational to the world: 
Improve Access to Healthcare Facilities
Available statistics show that over 45% of WHO Member States report to have less than 1 physician per 1000 people. (World Health Organization recommends a ratio of 1:1000). When you add to that the inequitable spread of doctors across certain countries, we have a poorly served population. While the life expectancy at a global level is 72 years (average across both males and females), the disparity between regions can be startling. For instance, the average in the WHO's Africa region is a low 61.2 years. By imbibing AI, we can deliver an exponential improvement in health outcomes by improving medical adherence to reduce readmissions, tracking patient medical histories, improving access to physicians, reducing the time spent in clinics and prescribing personalized treatment pathways. Using AI, we can:
Identify high population density areas that are currently underserved by hospitals. This can provide policymakers with inputs on how they can improve the deployment and availability of doctors, medical equipment and medication
Leverage early warning signals through alternative mediums such as social media tracking for public health studies to provide guided diagnosis and interventions
Create a digital record of patients' medical histories and their clinical notes and use that as a reference for prescribing evidence-based treatment options and developing tailored treatment pathways
Improve patient medical adherence by identifying individuals without health insurance, providing coverage

 

and

 

incentivizing the use of appropriate medication and treatment
Speed up routine clinical processes such as scanning and annotating X-Rays and CT-Scans using computer vision and prescribing actions to physicians.
Revamp the Education System
The education system is undeniably critical for shaping future generations. However, both quality of and access to education is incredibly disparate across the developed and developing worlds. Curricula can often be outdated, thus not providing students with the skills they need for their careers. Problems abound in the education sector – from a high level of student dropouts, quality and methodology of teaching and lack of workforce readiness among students. While policymakers mull over how education can be made more contemporary and effective, AI can help provide guided interventions in the field of education by:
Mapping the aptitude and interest of students in schools and universities with skills that are demanded by the market.

 

This

 

will help provide prescriptive career guidance that will be beneficial to both the employers and the future workforce
Tracking the demand for skills in the market and the educational infrastructure available to supply those skills, through a Skills Repository.

 

This

 

will help keep education concurrent with current market demands and ensure much better alignment between academia and corporates
Automate routine, time-consuming tasks – from creating and grading test papers, developing personalized benchmarks for each student, identifying gaps in student development, tracking aptitude and attentiveness within each subject, and enabling teachers to focus on curriculum development, coaching and mentoring, and improving behavioral and personality aspects of students
Identify potential school and university-level dropouts and their root-causes so educational institutions can take proactive steps to ensure student retention and course completion.
Address Legal and Law Enforcement Challenges
Globally, we face structural issues in areas of law enforcement and jurisprudence. Globally the average police-to-people ratio is 1 police personnel per 604 people, which is lower than the UN recommended standard of 1 per 454. Poor law enforcement eventually lends itself to a high crime rate and an overburdened legal system. AI can be a hugely pertinent gamechanger for global governance systems and help law enforcement officers improve surveillance by augmenting police efforts, automate a variety of routinized legal tasks and improve transparency in governance. By bringing the potential of AI in law enforcement, we can offer:
Surveillance and identification of wrongdoers; areas recognized for high criminal activity can

 

be done

 

through computer vision
Review and summary-creation of long drawn cases and their history can

 

be done

 

through natural language processing and voice recognition
Routing Right-to-Information and governance-related citizen requests through intelligent bots, thus making it more efficient to get critical information
Employ Anomaly Detection frameworks to surface fraudulent transactions – especially among land deals.
A global population of over 7.7 billion people, distributed across a huge landmass throws up a sizeable challenge when it comes to scalability. With many individual nations crippled by the inability to serve their populations, their public services need technology-centric solutions that are scalable and intelligent at the same time. Artificial intelligence will effectively address a number of these problems which are of socio-economic importance, and will go a long way in improving the quality of life of humanity at large. To enable this, public services need to act sooner rather than later and ramp up their data sets, identify and onboard technology, innovation and research partners for ideating and applying AI techniques that can power humanity's next big leap.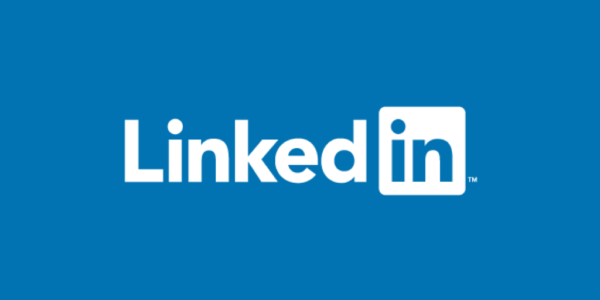 Add Your Heading Text Here
Global Capability Centers(GCC's) are at a pivotal turning point as the pace at which digitization is changing every aspect is fast paced and agile. The rapid transformation and innovation of GCC's today is driven by new age or exponential technologies :AI, internet of things (IoT), blockchain, cloud computing , RPA, Cyber security. Exponential technologies are seen to double their performance every couple of years while reducing their costs in half. In recent times; GCC story is in a changing era of value and transformative arbitrage. Most of the GCCs are aiming towards deploying suite of exponential technologies :RPA, Blockchain, IoT, AI to get into digital play. It is widely predicted that exponential technologies will disrupt and transform capability centers in the coming decades.
This blog aims to demystify emerging exponential technologies and examine the developing role that it could play in both the immediate and long-term future of GCC's. From applying AI to exploring how blockchain could be used to transform businesses, we will envision ways to apply and adopt exponential technologies to GCC related challenges.
Cloud Based Digital Transformation
Big Data technology and cloud computing are widespread across the globe GCC's are finding the right way to use it, so they can accomplish their business goals. As automation drives businesses, insights derived from big data analytics are like a data mine for businesses to make data-driven decisions. The onset of big data and cloud has led changing job roles and responsibilities in GCC such as BI/BD engineers, Cloud Architects, BI/BD Solutions Architects, Data Visualization Developer.
Automation, RPA for GCC's
GCC's today are rapidly adopting robotic process automation. The aim for the workforce is to focus more on value added tasks. Automation value can be leveraged when Cognitive strikes convergence with RPA and enable autonomous decision making, understanding natural language, self-learning and ability to handle scenarios that entail unstructured data and complex decision making.
Automation is seen as the current and huge opportunity in GCC's. It has a huge potential in its ability to capture the rule-based market. Robotic Process Automation are delivered as virtual Robots, tools, or a set of scripts, an error free enabled automated process. Some of the emerging roles in this area include RPA developer, Deployment engineer
Blockchain
Increased collaboration between businesses, GCC's and tech vendors unlock the power of blockchain across multiple use cases. Given its immutable and decentralized nature, blockchain will be invaluable in sectors such as manufacturing, supply chain and financial services and we will see innovative use cases coming out of these domains
Within blockchain, smart contracts specifically will gain immense traction. The business value of smart contracts is remarkably clear – they drastically reduce the time and effort for routine but lengthy paperwork processes, while maintaining the sanctity through a blockchain network.
Blockchain development is reshaping the GCC environment with  emerging distributed ledger technology. This requires niche skill sets and roles such as Blockchain developers/engineers, Blockchain legal consultant
Artificial Intelligence Predominance
AI's ability to enhance decision making, reinvent business models and ecosystems, and remake the customer experience will drive the payoff for digital initiatives through 2025. The AI foundation consists of numerous technologies and techniques that have grown over many years: recommendation systems, decision trees, linear regression and neural networks impacting the next-gen GCC's.
Following core trends in AI will dominate across GCC;s:
Adoption of "plug and play", as-a-service solutions in AI for organizations with less than global-scale resources to think about integrating narrow AI.
Enterprise Conversational AI will see mainstream adoption and will look to add voice enabled interfaces to their existing point-and-click dashboards and systems.
AI and machine learning continue to be the most penetrable technology trends within GCC's. The capability centers are adopting software tools that are enabled with machine learning and AI capabilities to eliminate manual intervention. the emerging job titles and roles evolve as Data scientists, Statisticians.
Internet of Things (IoT)
As capability centers are becoming more digital to deliver a connected and seamless experience, IoT will trend among the latest technologies. The emergence of this technologies give rise to newer job roles such as IoT Managers, IoT Business Designers, full stack developers etc. The functional and technical areas of these roles span across the expertise of applying sensors, embedded devices, software and other electronics to businesses with front-end and back-end technologies.
The rise of exponential technologies and the need to stay upbeat with it, allows scope for the changing landscape of GCC's through new opportunities and roles. Technologies :cloud computing, cyber security , AI , blockchain, robotics process automation (RPA) will continue to be in the fore front of this changing landscape. The GCC's will continue to directly boost the need for skills on the exponential technologies front . Time for GCC heads and talent acquisition leaders to revamp their business and talent strategies .