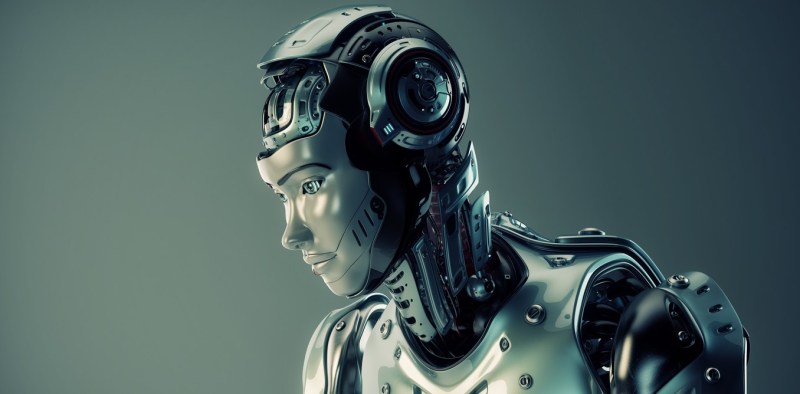 Add Your Heading Text Here At the turn of the century, it's likely few, if any, could anticipate the many ways artificial intelligence would later affect our lives.
Take Emotional Robot with Intelligent Network, or ERWIN, for example. He's designed to mimic human emotions like sadness and happiness in order to help researchers understand how empathy affects human-robot connections. When ERWIN works with Keepon—a robot who looks eerily similar to a real person—scientists gather data on how emotional responses and body language can foster meaningful relationships in an inevitably droid-filled society. Increasingly, robots are integrating into our lives as laborers, therapeutic and medical tools, assistants and more.
While some predict mass unemployment or all-out war between humans and artificial intelligence, others foresee a less bleak future.
The Machine-Man Coexistence
Professor Manuela Veloso, head of the machine learning department at Carnegie Mellon University, is already testing out the idea on the CMU campus, building roving, segway-shaped robots called "cobots" to autonomously escort guests from building to building and ask for human help when they fall short. It's a new way to think about artificial intelligence, and one that could have profound consequences in the next five years.
There will be a co-existence between humans and artificial intelligence systems that will be hopefully of service to humanity. These AI systems will involve software systems that handle the digital world, and also systems that move around in physical space, like drones, and robots, and autonomous cars, and also systems that process the physical space, like the Internet of Things.
You will have more intelligent systems in the physical world, too — not just on your cell phone or computer, but physically present around us, processing and sensing information about the physical world and helping us with decisions that include knowing a lot about features of the physical world. As time goes by, we'll also see these AI systems having an impact on broader problems in society: managing traffic in a big city, for instance; making complex predictions about the climate; supporting humans in the big decisions they have to make.
Digital – The Ultimate Catalyst to Accelerate AI
A lot of [AI] research in the early days was actually acquiring [that] knowledge. We would have to ask humans. We would have to go to books and manually enter that information into the computer.
 in the last few years, more and more of this information is digital. It seems that the world reveals itself on the internet. So AI systems are now about the data that's available and the ability to process that data and make sense of it, and we're still figuring out the best ways to do that. On the other hand, we are very optimistic because we know that the data is there.
The question now becomes, how do we learn from it? How do you use it? How do you represent it? How do you study the distributions — the statistics of the data? How do you put all these pieces together? That's how you get deep learning and deep reinforcement learning and systems that do automatic translation and robots that play soccer. All these things are possible because we can process all this data so much more effectively and we don't have to take the enormous step of acquiring that knowledge and representing it. It's there.
Rules of Coexistence
As of late, discussions have run rampant about the impact of intelligent systems on the nature of work, jobs and the economy. Whether it is self-driving cars, automated warehouses, intelligent advisory systems, or interactive systems supported by deep learning, these technologies are rumored to first take our jobs and eventually run the world.
There are many points of view with regard to this issue, all aimed at defining our role in a world of highly intelligent machines but also aggressively denying the truth of the world to come. Below are the critical arguments of how we'll coexist with machines in the future:
Machines Take Our Jobs, New Jobs Are Created
 Some arguments are driven by the historical observation that every new piece of technology has both destroyed and created jobs. The cotton gin automated the cleaning of cotton. This meant that people no longer had to do the work because a machine enabled the massive growth of cotton production, which shifted the work to cotton picking. For nearly every piece of technology, from the steam engine to the word processor, the argument is that as some jobs were destroyed, others were created.
Machines Only Take Some Of Our Jobs
A variant of the first argument is that even if new jobs are not created, people will shift their focus to those aspects of work that intelligent systems are not equipped to handle. This includes areas requiring the creativity, insight and personal communication that are hallmarks of human abilities, and ones that machines simply do not possess. The driving logic is that there are certain human skills that a machine will never be able to master.
A similar, but more nuanced argument portrays a vision of man-machine partnerships in which the analytical power of a machine augments the more intuitive and emotional skills of the human. Or, depending on how much you value one over the other, human intuition will augment a machine's cold calculations.
Machines Take Our Jobs, We Design New Machines
Finally, there is the view that as intelligent machines do more and more of the work, we will need more and more people to develop the next generation of those machines. Supported by historical parallels (i.e. cars created the need for mechanics and automobile designers), the argument is that we will always need someone working on the next generation of technology. This is a particularly presumptuous position as it is essentially technologists arguing that while machines will do many things, they will never be able to do what technologists do.
But Could Coexistence Exist Eternally?
These are all reasonable arguments above, and each one has its merits. But they are all based on the same assumption: Machines will never be able to do everything that people can do, because there will always be gaps in a machine's ability to reason, be creative or intuitive. Machines will never have empathy or emotion, nor have the ability to make decisions or be consciously aware of themselves in a way that could drive introspection.
These assumptions have existed since the earliest days of A.I. They tend to go unquestioned simply because we prefer to live in a world in which machines cannot be our equals, and we maintain control over those aspects of cognition that, to this point at least, make us unique.
But the reality is that from consciousness to intuition to emotion, there is no reason to believe that any one of them will hold. It is quite conclusive that the only alternative to the belief that human thought can be modeled on a machine is to believe that our minds are the product of "magic." Either we are part of the world of causation or we are not. If we are, A.I. is possible.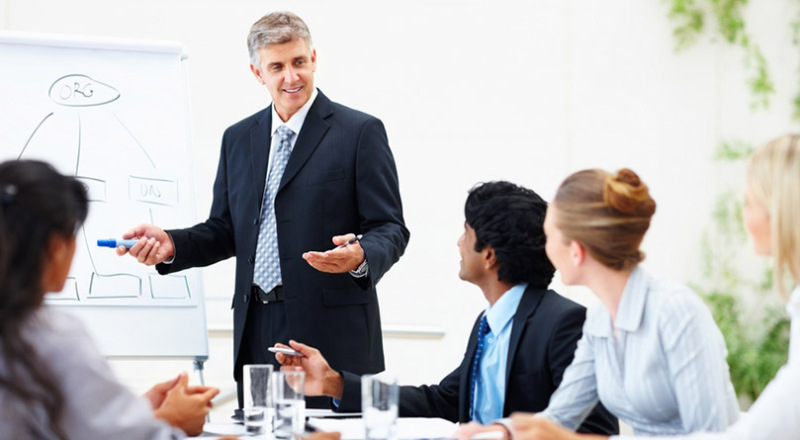 Add Your Heading Text Here A considerable amount of current conversation in the area of data science and analytics focuses on the virtues of solving all the challenges that organizations face when using this new paradigm in the business world. There is also a lot of discussion around the technology-related issues that impact achieving data science and analytics goals.
What hasn't gotten the attention that it merits, however, is the role of business leadership and how thought leaders need to raise the stakes to become not only well versed in analytics, but to build data science and analytics literacy throughout their organizations. They need a heightened awareness of analytics if they are going to effectively drive analytics strategies and outcomes for their organizations and become true leaders in this area by all relevant measures.
The following three significant findings from align with this point of view:
Create a culture for making fact-based decisions.
Establish a common data science and analytics vision—and strategy—to focus everyone on the outcomes.
Instill analytics expertise across the entire organization, from the top down.
Senior executives and business managers should aspire to create the core competencies and to develop analytical insights that enable them to become data science and analytics leaders within their industries. Education, mentorship, and consultation with outside advisors should be implemented to gain the knowledge necessary to attain a leadership role. When selecting a consultancy, business leaders should choose one that can advise, mentor, and support based on specific needs and levels of maturity, as opposed to those that may take a force-fit approach that essentially attempts to force a round peg methodology into a square pegenvironment. And a good grasp of numbers in respect to numerical literacy is also important in this age of fact-based decision making based on insights derived from large volumes of data.
Numerical literacy means acceptable levels of working knowledge and experience in decision science in which analytical techniques such as statistical and descriptive analysis, forecasting, and performance management can be applied. In addition, moving from a gut-based decision model to a fact-based one requires both cultural change as well as the tools and know-how required to create and manage the facts themselves. Finance teams can typically be the source of such competencies, and they can be used as a center for fostering and developing these competencies across the enterprise. It is ultimately at the mercy of top level management on how they are going to leverage their business acumen to instil a cultural change to foster data thinking.
Bringing In Data Mentors At The Very Top
Today's executives and managers are trained primarily in operations, finance, marketing, and sales, along with a bit of strategy thrown in for good measure. While a significant number of senior executives in the US have advanced degrees in their field of expertise, few have been formally trained in information management, analytics, or decision science. Yet, virtually none have been schooled in decision science, information theory, analytics, or risk management. Lack of training in these areas creates a dilemma for those organizations that want to focus on data science and analytics but do not have experienced leaders who can lead from a position of domain expertise. But that wouldn't mean stacking up data workers at the TLM (top level management). Leadership drive , domain insight and People Skills will still be the most coveted virtues at the very top. But the lack of ground level data-sifting skills need not be only plugged at the lower levels. To achieve these competencies without formal education or hands-on experience requires consultation with outside data mentors and advisors who can work hand in hand with the entire senior executive team. These advisors help ground the team in both the science and the pragmatics required to achieve successful data science and analytics outcomes that can be applied pervasively across the organization. This approach—some call it the "charm school" approach—can be characterized by a close collaboration among all parties involved. It can rapidly accelerate the process of nondisruptively developing the senior executive team's data science and analytics expertise and competency to maximize strategic outcomes.
Data science and analytics success should be driven by the business, and more importantly from the ranks of its senior executives and managers—not from the bottom up or from the IT function. The inherent accountability for all strategic initiatives is at the very top of the organization and cascades down and across to business managers at various levels who then have responsibilities for its execution within their area of control. Organizations today remain hierarchical in both structure and cultural behavior. To change either of these structures requires engaged and competent senior executive teams that are committed to the outcome and can influence and align behaviors to support it.
Strategic Thinking in Data Monetization
A number of organizations have come to this realization already. They're now engaging with management consultancies and analytics boutiques to address their shortcomings and accelerate results from their data science and analytics strategies and successfully monetize them. Alongside these mentoring activities, organizational leadership is strongly advised to consider organizational structures and change readiness as complementary endeavors. They can help illuminate the revisions to structure and Organizational Change Management (OCM) activities required to bring the entire organization to a level that they could start assessing the monetizing estimates of data thinking. These accompanying measures can also bring cohesion to the entire data science and analytics strategy and the pursuit of its outcomes.
Firms that are looking to monetize Data and their Data Science strategies, must look beyond the data and into the economic questions that the data can answer. Often the data can help answer questions about the value, use, risk, or future value or risk of a specific asset. Or the data can say something about an overall market and how asset classes perform and how customers behave generally. Such insights are understood to have great economic value to asset owners and market participants. However, not all data will offer these features or value. The temperature readings from inside our refrigerators are unlikely to alter markets. However, the temperature readings of our furnaces and air conditioners could, in aggregate, drive new energy conservation and policy decisions.
Transforming data into economic insights will be the focus of top level executives who will monetize data. This transformation will require the creation of data products. It may be that such data products can be sold or traded to clients. It can also be that giving away data products  will drive other related monetization strategies. Hence creating the data product will not only require technical expertise with manipulating data but a clear vision on how data can be leveraged to answer economical questions and how the future market of the various domains will pan out.

Add Your Heading Text Here Digital transformation reshapes every aspect of a business. As digital technology continues to evolve, I believe that successful digital transformation will require careful collaboration, thoughtful planning, and the inclusion of every department.
During recent years, we've seen shifts in how traditional leadership roles operate, as silos break down and the scopes of various roles widen and change. Digital transformation has morphed from a trend to a central component of modern business strategy. Following are the enlisted major trends that will capture the gist of what is to come in 2017. 
DIGITAL PLATFORM VIEW OF BUSINESS
A platform provides the business with a foundation where resources can come together — sometimes quickly and temporarily, sometimes in a relatively fixed way — to create value. The value comes largely from connecting the resources, and the network effects between them. As digitalization moves from an innovative trend to a core competency, enterprises will understand and exploit platform effects throughout all aspects of their businesses.
The deepening of digital means that lines are becoming increasingly blurred, and boundaries semi porous — both inside and outside the enterprise — as multiple networks of stakeholders bring value to each other by exploiting and exploring platform dynamics
CIOs are clearly being given the opportunity to lead a digital transformation that exploits platform effects majorly in managing delivery, talent and executing leadership
Detailed Analysis can be found here:
https://sameerdhanrajani.wordpress.com/2016/12/18/sameer-dhanrajani-key-win-themes-to-master-in-digital-business/
THE ADVENT OF IMMERSIVE CONTENT:  AUGMENTED REALITY AND VIRTUAL REALITY
The booming success of the Pokémon GO AR app is a wakeup call to any business that hasn't evaluated the potential of AR and VR. These technologies were once limited to the gaming realm, but they're now easier to implement than ever before. The mainstream shift toward AR and VR provides new ways to connect with customers and offer unique, memorable interactions.
The AR and VR resurgence will open up the gates for workplace gamification in a big way into a core business strategy
2017 is also going to mark a turning point in the way audiences interact with and consume video content through the releases of the HTC Vive, Oculus Rift, PSVR etc.
Significant improvements in immersive devices as well as software is anticipated
Detailed Analysis can be found here:
https://sameerdhanrajani.wordpress.com/2016/05/27/sameer-dhanrajani-retail-industry-redefined-through-data-sciences/
SMART MACHINES AND ARTIFICIAL INTELLIGENCE ARE TAKING OFF IN A BIG WAY
 Our relationships to technology continue to evolve. Soon machines will be able to learn and adapt to their environments. While advanced learning machines may replace low-skill jobs, AIs will be able to work collaboratively with human professionals to solve intensely complex problems.
Data complexity is the top challenge standing in the way of digital transformation
AI tools will evolve to read, review and analyze vast quantities of disparate data, providing insight into how customers feel about a company's products or services and why they feel the way they do
using AI to expedite knowledge-based activities to improve efficiency and performance will spread from reducing costs through automation, to transforming customer experience
Detailed Analysis can be found here:
https://sameerdhanrajani.wordpress.com/2016/12/01/sameer-dhanrajani-how-machine-learning-and-ai-will-drive-digital-transformation/
https://sameerdhanrajani.wordpress.com/2016/11/18/sameer-dhanrajani-banking-evolution-using-ai/
GROWING IMPORTANCE OF THE USER EXPERIENCE
The customer experience (including employees) is the ultimate goal of any digital transformation. Customers are more cautious than ever; they'll turn away from brands that don't align with their values and needs. A top-notch user experience is a fantastic way to keep customers involved and engaged with your brand.
Every touch point matters, and those leading the transformation will strive to constantly ask how they are removing friction and enhancing the experience for every customer regardless of where they are in the journey
Understanding digital consumers' biases, behaviors and expectations at each point along the customer journey will be at the heart of every successful digital transformation
Detailed Analysis can be found here:
https://sameerdhanrajani.wordpress.com/2015/07/24/sameer-dhanrajani-how-to-bring-about-a-customer-experience-focused-digital-transformation/
https://sameerdhanrajani.wordpress.com/2016/12/18/sameer-dhanrajani-key-win-themes-to-master-in-digital-business/
BLOCKCHAIN'S DISRUPTIVE GROWTH
What Uber did for on-demand auto transformation, Blockchain will to do for financial transactions. And with $1.4 billion in venture-capital money in the past three years, 24 countries investing in Blockchain technology for government services, 90-plus central banks engaged in related discussions, and 10 percent of global GDP to be traded via Blockchain technology by 2025-2027, it is important that marketers understand the potential implications for their business.
Blockchain technology will majorly be a part of the next great flattening and removal of middle-layer institutions
The semi-public nature of some types of Blockchain paves the way for an enhanced level of security and privacy for sensitive data – a new kind of database where the information 'header' is public but the data inside is 'private'
Data analytics using Blockchain, distributed ledger transactions and smart contracts will become critical in future, creating new challenges and opportunities in the world of data science
Detailed Analysis can be found here:
https://sameerdhanrajani.wordpress.com/2016/06/21/sameer-dhanrajani-data-sciences-fintech-companies-for-competitive-disruption-advantage/
DIGITAL TRANSFORMATION DRIVEN BY THE INTERNET OF THINGS (IOT).
 Speaking of how invaluable big data is to marketers, the IoT offers immeasurable insight into customer's mind. Businesses and customers alike will continue to benefit from the IoT. With an estimated 50 billion IoT Sensors by 2020 and more than 200 billion "Things" on the Internet by 2030, it is no question that IoT will be not only transformative, but disruptive to business models.
IoT will change how daily life operates by helping create more efficient cities and leaner enterprises
The staple tech for autonomous systems would be the Internet of Things (IoT) which would be the infrastructure, as well as the customers, since they work, interact, negotiate and decide with zero human intervention
Real-time streaming analytics will collection, integration, analysis, and visualization of IoT data in real-time without disrupting the working of existing sources, storage, and enterprise systems
Detailed Analysis can be found here:
https://sameerdhanrajani.wordpress.com/2015/09/25/sameer-dhanrajani-real-time-streaming-analytics/
https://sameerdhanrajani.wordpress.com/2014/07/16/making-sense-of-the-iot-phenomenon-extracting-value-transforming-business/
API ECONOMY
We live in an API economy, a set of business models and channels based on secure access of functionality and exchange of data. APIs will continue to make it easier to integrate and connect people, places, systems, data, things and algorithms, create new user experiences, share data and information, authenticate people and things, enable transactions and algorithms, leverage third-party algorithms, and create new product/services and business models.
An industry vision seeks using APIs to turn a business into a platform involving digital business models
As the Internet of Things (IoT) gets smarter, things using an application programming interface (API) to communicate, transact and even negotiate with one another will become the norm
Detailed Analysis can be found here:
https://sameerdhanrajani.wordpress.com/2016/02/12/mr-algorithms-the-new-member-in-the-board-room-to-discuss-algorithm-economy/
http://www.gartner.com/smarterwithgartner/welcome-to-the-api-economy/