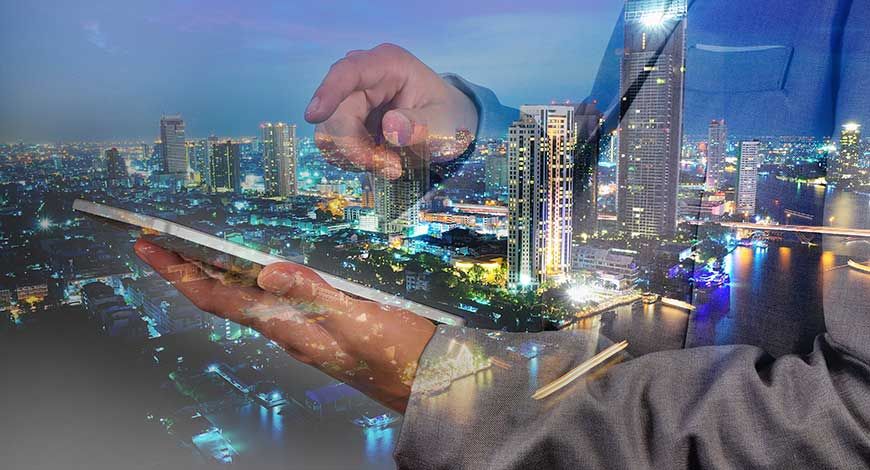 Add Your Heading Text Here Artificial intelligence is slowly, and steadily, making its way into mainstream education. And not simply as part of educational curricula. We are seeing increasing instances of schools, colleges and other academic institutions leveraging AI as a crucial part of the process in which they deliver education to their students. In the West, numerous examples abound of these educational institutions leaning heavily on AI – from delivering personalized educational curricula to automating routine tasks that classroom teachers have to routinely perform. 
Tech luminaries such as Bill Gates are enthused by the idea of Artificially Intelligent Tutoring Systems – which can ensure impactful delivery of course content and improved internalization of that content among students. The education sector in India, currently reeling from endemic problems – from static curricula to dated pedagogical methods – has much to gain through an AI-driven facelift. Let us look at some of the areas where AI can make its way into education and revolutionize the way the next generation of students learns.
Augment Planning of Curricula and Lesson Plans
The present-day paradigm of a teacher delivering pre-designed, standardized content to a classroom of students with diverse aptitudes and interest levels – is remarkably inefficient. We've seen the negative impact that the current pedagogical methods have had on the employability levels of the current generation. To this end, by leveraging the variegated applications of artificial intelligence techniques, academia would be able to deliver more personalized curricula and lesson plans, improve students' understanding and retention of the coursework and in turn improve educational outcomes. Here are a few examples of how we could enable those:
By infusing AI into the skills assessment and aptitude assessment process for students, schools and universities will be able to better judge both – the current level of understanding among students for a specific subject area and where their innate inclinations lie. Often, students are unclear or unsure about where they see their career graph moving and what they would like to do in the future. Through AI, schools and universities can map out the data of previous students and their career achievements and tie that back to educational research. This way, schools, and universities may be able to accurately predict which subjects a student has a natural inclination towards and then coach them for a career in that direction.
Going in the same vein, AI can also use data around student attention, interest, aptitude, and ability to recommend customized coursework. This will help build the capability of students towards a specific career path and bring better value to the time of students. This AI-centric approach would help foster more personalized training pathways and enable students with the skills they need to succeed in their future professions, rather than burdening our students and staggering their confidence as done by the current system.
Furthermore, AI can also be instrumental in enabling continuous improvement for teachers. By tracking their performance across a variety of metrics, schools will be able to better uncover the areas where teachers need support and coaching. AI can also help curate the coursework for teacher improvement, thus making sure that teachers are continuously updated and continuously refine their craft
Automating Routine, Low-Value Tasks
Teachers today are overburdened by all manner of menial, low-value tasks that neither improve student experience nor deliver better learning outcomes. Enormous time is spent by our teachers worrying about and performing hygiene activities – from taking the attendance of the class, evaluating and grading tests and assignment and performing peer reviews. We can unlock this time spent by teachers and help them focus on what they do best – teaching and coaching for success. By incorporating AI into the core way-of-working of schools today, we can eliminate these burdensome tasks in the following ways:
By automatically curating tests for students based on the aptitude of students in the classroom. Rather than relying on teachers to conjure up questions in the classroom, AI could help understand the learning level of students and fire up the questions. By using a gradational question bank, teachers would be able to administer tests much more easily.
The other related time-consuming area for teachers tends to be grading the administered tests and assignments. These tasks can much easily be eliminated by using the AI administered tests. AI can help automate the repetitive task of grading tests, thus helping teachers focus more on coaching, solving questions from students and helping create a better platform for learning. AI-graded tests can also help surface patterns of errors (i.e. are students mainly making the same mistakes?), thus providing input to teachers on which areas of training require more impetus in the next class.
Among other several administrative tasks – teachers also spend hours over the year taking attendance, peer reviewing the efficacy of the other teachers and submitting periodic reviews to their supervisors and coordinators. This workload can also be supported by artificial intelligence – by maintaining automated attendance logs, summarizing the test scores of students and reporting the performance of teachers.
Optimizing the Classroom Experience
AI in education can go well beyond simply personalizing course content and unburdening teachers. To fully inform and unleash the creativity and expertise of teachers, we also need to imbue AI-led applications in the classroom on a day-to-day basis so that teachers can work at full-throttle. Time spent on minding students and reorienting classroom methods to ensure better student engagement can be saved by using AI in the following ways:
AI can help improve the tracking of students' attention levels and help teachers intervene before students lose interest in the classroom content. While teachers are conversant in minding students that actively disrupt the classroom, engaging students who are quietly inattentive is a comparatively difficult task. Using attention trackers, teachers can much easily monitor the attentiveness of the class and mind them before they tune out.
Finally, by aggregating the attention scores of a particular classroom, AI can help teachers devise a more potent mix of teaching, testing, and activities – to continuously ensure better class performance and engagement
Using AI to augment classroom and educational institutions is of interest to everyone – students, teachers, and parents – and can help bolster educational outcomes. By personalizing the curriculum, optimizing the time of teachers and effective in-class monitoring and assistance, AI can be a game-changer in the way coursework is consumed and leveraged by the next generation of students.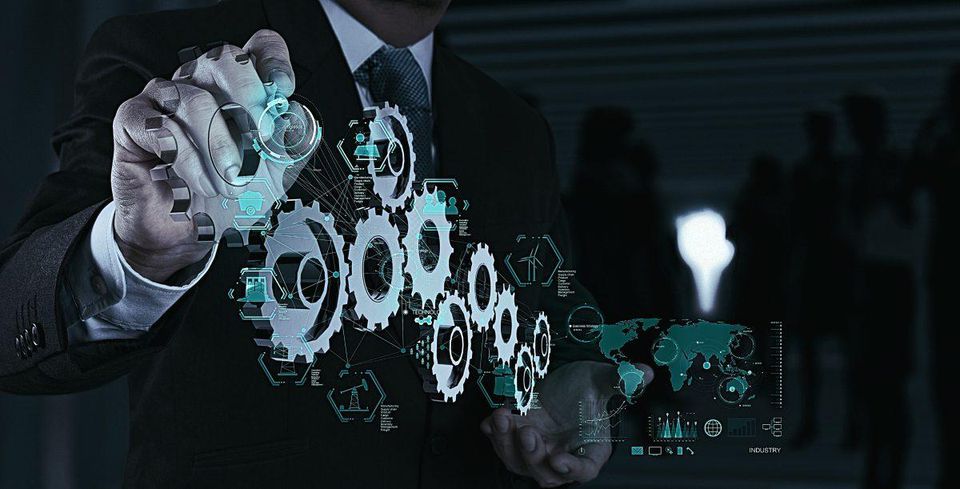 Add Your Heading Text Here Over the last few years, technology has been rapidly permeating the sporting arena — from DRS in cricket to VAR (video assistant referee) and goal-line technology in football. Moneyball – the seminal book and movie on the use of analytics for smarter player acquisition – was the tipping point in how analytics and AI could be gainfully used in managing the business of sports better.
For years, avid sports fans around the world have had the topline analytics for their favourite players and teams at their fingertips. From there, today carrying analytics on player performance is seeing a massive data detonation. Sports analytics is no longer a mere water-cooler conversation. It is increasingly a specialised science that is rapidly informing the way professional sports team pick, monitor and coach players – in the process, even transforming the way a game is played.
As sports become more competitive, the margin for error is becoming smaller than ever. Teams need to incorporate every possible scientific element that helps improve player performance for a sustained improvement in their rankings. One such science being co-opted in sports is Artificial Intelligence – which is now a key component in the way teams identify players with high potential, monitor in-game progress to provide feedback and provide coaching for long-term success to players. Let us unpack these three crucial areas and see how AI is playing a key role in managing sports teams.
1. Identifying Top Stars
With a wealth of data available right from lower rungs to youth team records, AI can be hugely decisive in scouting for players likely to be mainstays of the senior levels of sport for years to come. By ingesting performance data for each player from their very first game, AI can uncover youth players who have a strong potential or can complement existing players in the team.
Union Minister of State for Youth Affairs and Sports Rajyavardhan Rathore believes that AI will help sports pick future stars. His plan is for the Indian government to create a database of nearly 3 crore young children in the age group of 5 to 18 years, who will be further refined and trained based on their abilities in different sports.
2. Performance and Insights
The major chunk of identified AI use cases falls in the arena of monitoring key performance indicators of sportspersons and providing insights for improvement. A lot of investment has already gone into the development of various sensors and devices that can track speed, accuracy, motion during practise sessions and games.
These monitoring devices – coupled with computer vision and machine learning – will be crucial interventions in the way coaches and players refine their approaches to their sport. Whether it be identifying potential areas to work on during training, or an analysis of situations within the game, AI can combine well with coaches to uncover how to extract the best performance from their teams and players.
An example of this in action is Dutch company SciSports. The company has developed a product called BallJames. Leveraging computer vision and machine learning, the product uses 3D images to provide insights on movements and tactics for football players.
3. Coaching for Success
Augmenting coaches and long-term training programme is the third and rapidly emerging use case of AI in sports. Depending on the sport being played, elite athletes spend between 10 years and 20 years at the very senior level, and possibly 10 years before at junior levels before becoming elite pros. All of which means that these athletes require continuous mental and physical conditioning to stay at the top of their game for nearly 30 years – depending on the sport they are playing.
AI can be an important intervention in building customised training routines for sportspersons – helping them take a long-term view of their health and diet. For instance, using AI, players could identify areas of improvement on the physical side and strengthen muscles, which may be adjudged as below-par for their sport. On similar lines, AI-led apps could also help suggest dietary options based on the conditioning required and provide personalised pathways for these athletes depending on their unique physical characteristics.
Mental Health
The other equally, if not more important aspect of managing the long-term well-being of athletes, is mental health. Sports players often live away from their families, go through swings in form alongside enormous highs and lows of success and failure. Through all of this, it is critical that we also manage the long-term psychological health of athletes to ensure that they stay at the top of their game. Apps such as jolt.ai – chatbots for motivation and tracking workout adherence – could be instrumental if created specifically to manage the mentality of sports players.
While the above mostly dealt with the 'game' aspects of sports management, there is also a plethora of topical applications that can be utilised in the management of sports franchisees (fan loyalty and engagement, player acquisition and abilities matching and uplift from sponsorship deals) and sports administrators (spend and procurement management, asset management and tracking legal compliance and fraud). When you combine these two areas, it is evident that Artificial Intelligence could very well be the next MVP in sports!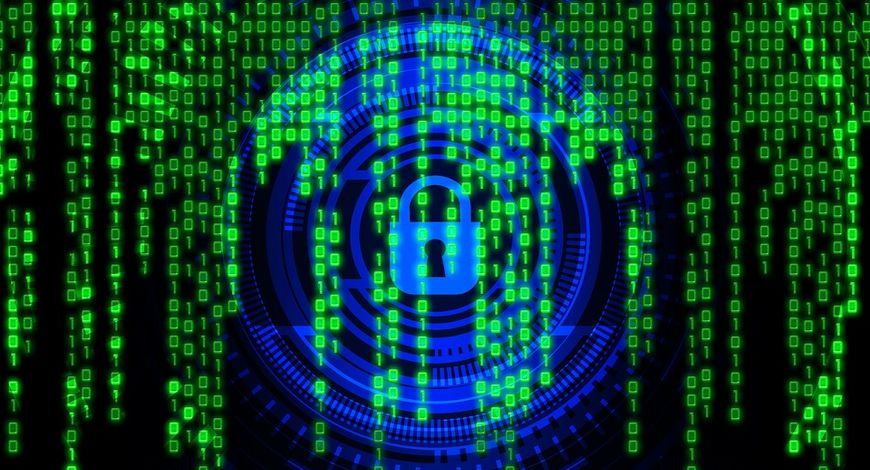 Add Your Heading Text Here A combination of economic, business and technology factors have led to a steady rise in synergistic partnerships between industry and academia in India. Whilst a strong academia-industry partnership model has existed for several years in USA, UK, Canada, Singapore and few other countries.  India Inc. is catching up quickly to the transformative benefits that academia-industry engagements can bring to both parties. Rather than co-opt existing technology, corporates are under increasing pressure to incubate and deliver bleeding edge technology solutions to ensure continued competitive advantage and they are turning to some of the brightest minds in universities today for ideas on how to do that.
While there may be several drivers for corporates inking strategic, operational partnership modes with an academic institution; I see three common themes: First, academic institutions are under increasing pressure to deliver bleeding edge research that has commercial viability and real-world applications. They simply cannot ignore events in the business spheres anymore. For this, they rely on enterprises to provide contextualized understanding within which they can frame their problem statements and hypotheses. Second, we are also witnessing a muted public-sector funding for research, combined with the proliferation of private universities. As a result, academics need the patronage of corporates to fund their long-term research endeavors and goals. Lastly, R&D departments at organizations need the bright minds from academia to deliver results in a shorter time-frame and lower cost. These three critical drivers are spurring a healthy interest in developing academia-industry engagements. 
From AI, analytics perspective; research and innovation are the key differentiators. Let us dig deeper into the academia-industry engagements and dwell on building robust and synergistic engagement model and framework between academia-industry: 
Collaboration for Data Sets
This engagement is primarily intended for gaining access to data for running analysis and hypothesis building. Usually, an organization may need access to multiple varieties of data sets that are available with universities, to refine and improve their statistical models. These engagements can be often seen between enterprises and university hospitals – a hot-bed of structured and unstructured patient data. Healthcare-focused technology companies typically need access to tons of data to build and improve their AI systems – to capture every possible variation of the data and ensure that their model accounts for the best results.
An example of such a collaboration can be seen between Google DeepMind and University College London (UCL) for the use of AI in radiotherapy. The key to this partnership is UCL's hospital and the availability of researchers in a real-world medical environment. 
Applied Research
The second area of collaboration is for industry and academia to create real-world applicability for research. Academics tend to be extremely visionary in their ability to add to a body of knowledge through thorough and intelligent research but may often lack visibility into challenges faced by businesses. By leveraging business context provided by corporates, they can add a flavor of high applicability to their research. Additionally, solving relevant, business-critical problems, researchers can also improve their visibility among their community, while potentially improving their H-Index scores through highly citable research.
An example of this collaboration is CA Technologies and IIIT Hyderabad engagement, they recently signed an agreement to set up a co-innovation lab. They intend to work together on topical problems in areas of Natural Language Processing, AI and Machine Learning, as per the company statement. For the researchers, this agreement would help improve their visibility through publications in scientific journals and CA Technologies can identify reference architectures and prototypes that will enable faster development timelines.
Co-Curriculum development and learning programs
This alliance between industry and academia is for cross-pollinating and co-creating AI, analytics academic curricula. Given the dynamic nature of business today, enterprises are collaborating with universities for providing continuous AI, analytics training to their employees across disciplines. This ensures that their employees have a contemporary understanding of the best practices in their field of work, while also promoting employee satisfaction. On the other hand, universities carry this understanding of the needs of the corporate sector and incorporate the same into their AI, analytics academic curriculum. For universities, this is a critical way in which they can create a comprehensive coursework that is exceeding relevant in the job market today.
Whilst, these are few prevalent areas of collaboration; other ones may look at mutually inking long-term strategic initiatives that involve academic institutions adding a cross-dimensional flavor to multiple analytics projects and requirements at organizations. The journey between academic – institutions collaboration has evolved and will witness several novel engagement models in the future. The continuous evolution of learning, unlearning and relearning phase will usher a new paradigm in academia-industry collaboration