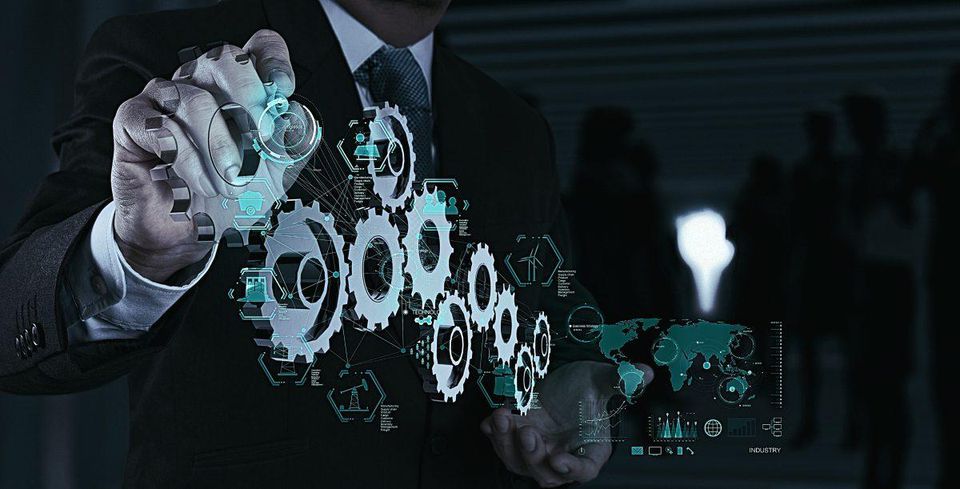 Add Your Heading Text Here Over the last few years, technology has been rapidly permeating the sporting arena — from DRS in cricket to VAR (video assistant referee) and goal-line technology in football. Moneyball – the seminal book and movie on the use of analytics for smarter player acquisition – was the tipping point in how analytics and AI could be gainfully used in managing the business of sports better.
For years, avid sports fans around the world have had the topline analytics for their favourite players and teams at their fingertips. From there, today carrying analytics on player performance is seeing a massive data detonation. Sports analytics is no longer a mere water-cooler conversation. It is increasingly a specialised science that is rapidly informing the way professional sports team pick, monitor and coach players – in the process, even transforming the way a game is played.
As sports become more competitive, the margin for error is becoming smaller than ever. Teams need to incorporate every possible scientific element that helps improve player performance for a sustained improvement in their rankings. One such science being co-opted in sports is Artificial Intelligence – which is now a key component in the way teams identify players with high potential, monitor in-game progress to provide feedback and provide coaching for long-term success to players. Let us unpack these three crucial areas and see how AI is playing a key role in managing sports teams.
1. Identifying Top Stars
With a wealth of data available right from lower rungs to youth team records, AI can be hugely decisive in scouting for players likely to be mainstays of the senior levels of sport for years to come. By ingesting performance data for each player from their very first game, AI can uncover youth players who have a strong potential or can complement existing players in the team.
Union Minister of State for Youth Affairs and Sports Rajyavardhan Rathore believes that AI will help sports pick future stars. His plan is for the Indian government to create a database of nearly 3 crore young children in the age group of 5 to 18 years, who will be further refined and trained based on their abilities in different sports.
2. Performance and Insights
The major chunk of identified AI use cases falls in the arena of monitoring key performance indicators of sportspersons and providing insights for improvement. A lot of investment has already gone into the development of various sensors and devices that can track speed, accuracy, motion during practise sessions and games.
These monitoring devices – coupled with computer vision and machine learning – will be crucial interventions in the way coaches and players refine their approaches to their sport. Whether it be identifying potential areas to work on during training, or an analysis of situations within the game, AI can combine well with coaches to uncover how to extract the best performance from their teams and players.
An example of this in action is Dutch company SciSports. The company has developed a product called BallJames. Leveraging computer vision and machine learning, the product uses 3D images to provide insights on movements and tactics for football players.
3. Coaching for Success
Augmenting coaches and long-term training programme is the third and rapidly emerging use case of AI in sports. Depending on the sport being played, elite athletes spend between 10 years and 20 years at the very senior level, and possibly 10 years before at junior levels before becoming elite pros. All of which means that these athletes require continuous mental and physical conditioning to stay at the top of their game for nearly 30 years – depending on the sport they are playing.
AI can be an important intervention in building customised training routines for sportspersons – helping them take a long-term view of their health and diet. For instance, using AI, players could identify areas of improvement on the physical side and strengthen muscles, which may be adjudged as below-par for their sport. On similar lines, AI-led apps could also help suggest dietary options based on the conditioning required and provide personalised pathways for these athletes depending on their unique physical characteristics.
Mental Health
The other equally, if not more important aspect of managing the long-term well-being of athletes, is mental health. Sports players often live away from their families, go through swings in form alongside enormous highs and lows of success and failure. Through all of this, it is critical that we also manage the long-term psychological health of athletes to ensure that they stay at the top of their game. Apps such as jolt.ai – chatbots for motivation and tracking workout adherence – could be instrumental if created specifically to manage the mentality of sports players.
While the above mostly dealt with the 'game' aspects of sports management, there is also a plethora of topical applications that can be utilised in the management of sports franchisees (fan loyalty and engagement, player acquisition and abilities matching and uplift from sponsorship deals) and sports administrators (spend and procurement management, asset management and tracking legal compliance and fraud). When you combine these two areas, it is evident that Artificial Intelligence could very well be the next MVP in sports!