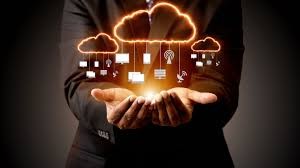 Add Your Heading Text Here Reimagining analytics in the cloud enables enterprises to achieve greater agility, increase scalability and optimize costs. But organizations take different paths to achieving their goals. The best way to proceed will depend on data environment and business objectives. There are two best practices to maximize analytics adoption in the cloud:
• Cloud Data Warehouse, Data Lake, and Lakehouse Transformation: Strategically moving data warehouse and data lake to the cloud over time and adopting a modern, end-to-end data infrastructure for AI, and machine learning projects.
• New Cloud Data Warehouse and Data Lake: Start small and fast and grow as needed by spinning up a new cloud data warehouse or cloud data lake. The same guidance applies whether implementing new data warehouses and data lakes in the cloud for the first time, or doing so for an individual department or line of business.
As cloud adoption grows, most organizations will eventually want to modernize their enterprise analytics infrastructure entirely in the cloud. With the transformation pathway, rebuild everything to take advantage of the most modern cloud-based enterprise data warehouse, data lake, and lake house technology to end up in the strongest position long term. But migrate data and workloads from existing on-premises enterprise data warehouse and data lake to the cloud incrementally, over time. This approach allows enterprises to be strategic while minimizing disruption. Enterprises can take the time to carefully evaluate data and bring over only what is needed, which makes this a less risky approach. It also enables more complex analysis of data, using artificial intelligence, machine learning. The combination of a cloud data warehouse and data lake allows to manage the data necessary for analytics by providing economical scalability across compute and storage that is not possible with an on-premises infrastructure. And it enables to incorporate new types of data, from IoT sensors, social media, text, and more, into your analysis to gain new insights.
For this pathway ,enterprises need an intelligent, automated data platform that delivers a number of critical capabilities. It should handle new data sources, accommodate AI and machine learning projects, support new processing engines, deliver performance at a massive scale, and offer serverless scale up/scale down capabilities. As with a brand-new cloud data warehouse or data lake, enterprises need cloud-native, best-of-breed data integration, data quality, and metadata management to ensure maximizing the value of cloud analytics. Once the data is in the cloud, organization can provide users with self-service access to this data so they can more easily and seamlessly create reports or take swift decision. Subsequently , this transformation pathway gives organizations an end-to-end modern infrastructure for next-generation cloud analytics
Lines of business increasingly rely on analytics to improve processes and business impact. For example, sales and marketing no longer ask, "How many leads did we generate?" They want to know how many sales-ready leads we gathered from Global 500 accounts as evidenced by user time spent consuming content on the web. But individual lines of business may not have the time or resources to create and maintain an on-premises data warehouse to answer these questions. With a new cloud data warehouse and data lake, departments can get analytics projects off the ground quickly and cost effectively. Departments simply spin up their own cloud data warehouses, populate them with data, and make sure they're connected to analytics and BI tools. For data science projects, a team may want to quickly add a cloud data lake. In some cases, this approach enables the team to respond to requests for sophisticated analysis faster than centralized teams can normally handle. Whatever the purpose of new cloud data warehouse and data lake, enterprises need intelligent, automated cloud data management with best of-breed, cloud-native data integration, data quality, and metadata management all built on a cloud-native platform in order to deliver value and drive ROI. And note that while this approach allows enterprises to start small and scale as needed, the downside is that data warehouse and data lake may only benefit a particular department inside the enterprise.
Some organizations with significant investments in on-premises enterprise data warehouses and data lakes are looking to simply replicate their existing systems to the cloud. By lifting and shifting their data warehouse or data lake "as is" to the cloud, they seek to improve flexibility, increase scalability, and lower data center costs while migrating quickly to minimize disruption. Lifting and shifting an on-premises system to the cloud may seem fast and safe. But in reality, it's an inefficient approach, one that's like throwing everything you own into a moving van instead of packing strategically for a plane trip. In the long run, reducing baggage and traveling by air delivers greater agility and faster results because you are not weighed down by unnecessary clutter. Some organizations may need to do a lift and shift, but most will find it's not the best course of action because it simply persists outdated or inefficient legacy systems and offers little in the way of innovation.