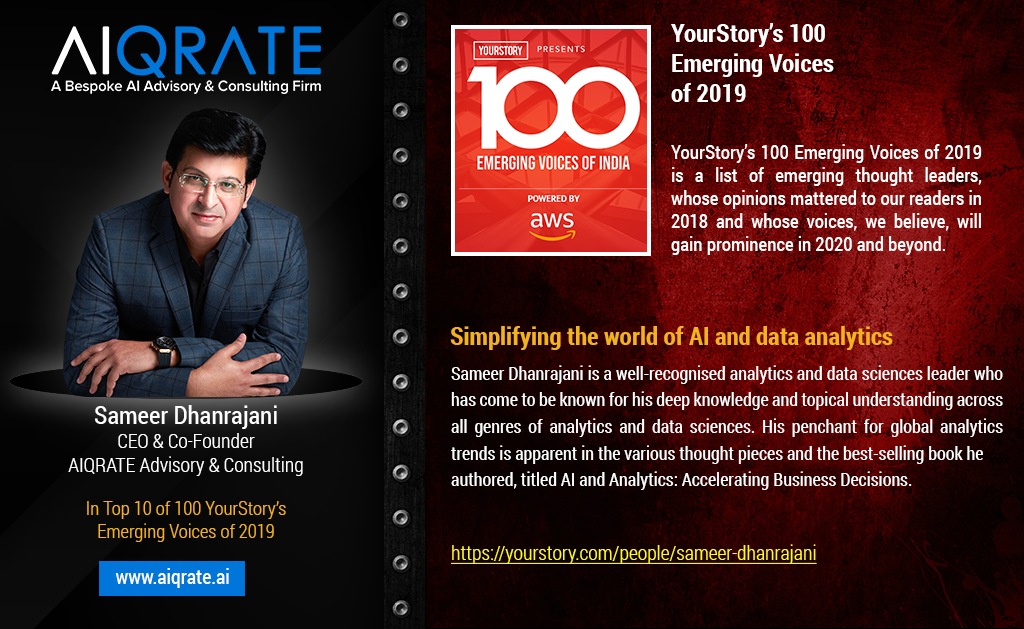 Add Your Heading Text Here YourStory's 100 Emerging Voices of 2019 is a list of emerging thought leaders, whose opinions mattered to our readers in 2018 and whose voices, we believe, will gain prominence in 2020 and beyond.
Sameer Dhanrajani is featured in top 10 of 100 Emerging Voices of 2019.
Simplifying the world of AI and data analytics
Sameer Dhanrajani is a well-recognised analytics and data sciences leader who has come to be known for his deep knowledge and topical understanding across all genres of analytics and data sciences. His penchant for global analytics trends is apparent in the various thought pieces and the best-selling book he authored, titled AI and Analytics: Accelerating Business Decisions.
Read more at: https://yourstory.com/people/sameer-dhanrajani