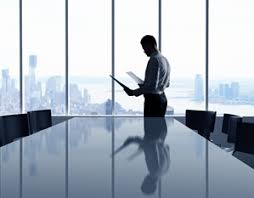 Add Your Heading Text Here AI = The Future of "H" in HR : Introducing AIQRATE's consulting offerings for CHRO/CPO/HR leaders
AI = The future of "H" in HR . In today's competitive businesses , the role of AI in planning, operations & strategy has transformed from being a competitive differentiation to a competitive necessity . The age of " trust me , this will work" is over. In the current business mandate , where HR is held accountable for delivering business results , it has become imperative to harness the power of AI . AI can elevate HR from a tactical support function to a strategic transformative function . HR business function disruption thru Talent Sciences : business capability of using AI and algorithmic modeling to drive HCM decision making will form the backbone of HR function.
Introducing AIQRATE's consulting offering for Chief Human Resource Officer (CHRO) / Chief people officer (CPO) / Chief Talent officer (CTO) /HR Leaders working across Enterprises , GCCs , SMBs , Startups , Public Institutions : 
AI master class session : Contextualized for CHRO , CPO : demystify AI , AI strategy canvas , AI landscape & wide applications , HR vale chain interventions
AI advisor on-demand : Build AI led decision making strategies and processes across the HR value chain and strategic interventions
AI talent mapping strategies : Execute AIQRATE "T-REX" framework for building enterprise wise AI skilling & learning regime
AI led interventions for CHRO/CPO : Reimagine HR domain , HR business function problems and scenarios leveraging AIQRATE consulting expertise
Analytics to AI maturity assessment : Gauge your enterprise AI adoption maturity with AIQRATE "Elevate" transformation journey framework
AIQRATE's extensive yet bespoke consulting offerings for CHRO/CPO/HR leaders focuses on building AI led strategies on talent workforce decisions and tracking performance of HR strategic initiatives and also on building data driven discovery algorithms on improving HR process efficiencies and outcomes. 
AIQRATE's attempts to gear up HR leaders to the future of work and our curated offerings will enable navigate four broad shifts for HR leaders :
Accentuate strategic business acumen
2. Augment AI driven expertise for decision making
3. Amplify "transformation driven impact " within the HR business function.
4. Accelerate "innovation driven culture" within the HR team
Reach out to us at consult@aiqrate.ai for detailed view and approach on our extensive AI consulting offerings for CHRO/CPO/HR leaders .