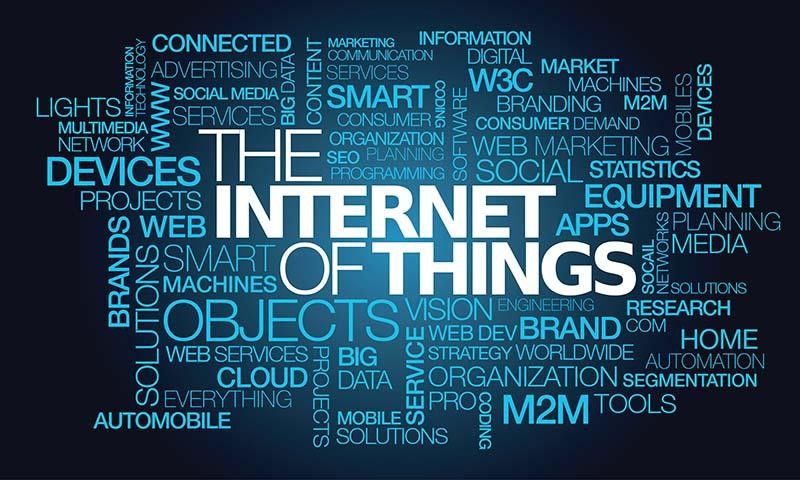 Add Your Heading Text Here The Internet of Things(IoT) has profusely pertinent applications. The effectiveness can be realized through operation and integration of the IoT across applications from domestic use to large scale industrial usage.
In this blog write-up, I would like us to deeply examine dynamics of IoT for SME's to discover a range of applications and advantages to potentially become a driving force by looking at some of the critical unsolved problems. IoT potential is looked through multiple lenses in this sector, particularly its implications and application across SME landscape.
It is imperative to understand that analytics and IoT are two sides of the same coin. Basically, the information gathered from sensors requires analytics applications. The duo combo will influence to make informed decisions based on the data and behaviors collected.
From this perspective, application and its use have been extended for large industries and organizations. One of the potential benefits that IoT offers is in saving of costs related to process automation and rebound in customer satisfaction.
Similar benefits of IoT can be translated and enabled for SMEs in a relevant scale. SME's have started embracing IoT and its related technologies. Here we would try to demystify IoT for SMEs such as retailers and companies with more moderate capitals by examining the developing role that it could play in both the immediate and long-term future. Smart devices and sensors are vital for this Machine-to-Machine (M2M) link. By applying machine learning to exploring how IoT could be used to transform businesses, we will envision ways to apply and adopt to SME related challenges
IoT in Retail
Retail across business are a strategic fit for IoT characteristics and intelligent sensors that can measure them. Some areas gaining pace in the industry include Automated Checkouts, Personalized Discounts, Beacons, Smart Shelves, In-store Layout Optimization and Optimizing Supply Chain Management
Sensors acts as the gate way for the above-mentioned areas and are placed at strategic points to capture customers interests, popular and moving brands, kinds of customers etc.
This information will enable customer segmentation and create applications designed for each segment such as promotions or discounts especially during launch offers for new products. In conclusion, IoT for SMEs can enable businesses to design enhanced strategies based on captures information through sensors.
Managing warehouses and production lines
Another potential segment that offers a strong application in IoT for SMEs is warehouse management. Sensors enable to track movement of goods in the warehouse or production lines. They also calculate the count of inventory creating a automated systems to create flags when the merchandise/raw material are running short.  Stock replacement/ replenishment requirements can be triggered automatically with alarms.
IoT in supply chain management
Service delivery is another prodigious application of IoT for SMEs. Again, sensors play a critical role in enabling the status of shipment or delivery at every stage. Apart from the above, it is significantly used for calculating improved trajectories for final mile delivery times.
Optimal routes for the delivery to improve the overall customer experience at minimal cost is key application of IoT in this segment.
Predictive and precautionary maintenance
Another application where IoT for SMEs is gaining rapid pace and is highly attractive is predictive and preventive maintenance. Here it enables a system for alerts for early detection and timely replacement of parts or status updates of machines for remote management.
End to end (E2E) operational application of IoT
Intelligent operations begin with integration of data from manufacturing, distribution and sales & marketing divisions. The factual application and advancement of IoT is to integrate all this data in creating new e2e products and services based on preferences of customers in combination to the data collected and validated.
IoT enabled healthcare
Healthcare services and clinics offers personalized service to accompany patients beyond the visits. IoT for SMEs provides solutions for these clinic-based models that result in a competitive advantage.  This enables to redesign the dynamics with patients a simple example could be to prompt a trigger for the ophthalmologic patient to replace glasses or improvement tracking. Use of sensors and Big Data also can give the complete vision of an operation and relevant tracking.
Customer based business models
IoT also offers an opportunity for a personalized service for an SME dedicated to plumbing and its predictive maintenance of spare parts to predict pipe installation failure by reviewing its surrounding conditions via application from your cell phone
The above mentioned are some of the many applications and advantages of enabling IoT for SMEs. The principle remains the same exploiting cutting edge technology allows to improve business model through informed decisions based on the data that IoT provides.
Security is a very important part of the above implementation. All technology is vulnerable to attacks. It is critical for the SMEs to consider security as part of the implementation. Below section illustrates some of the guidelines.
Digital Security for SMEs
Security is an essential aspect for SMEs or large organizations. IoT are also highly vulnerable to such attacks. It is important to factor every aspect of your IT architecture with the right security programs. This is key for deployment and commissioning of your sensors and Big Data programs to secure data.
SMEs need to consider aspects of hardware and software associated with IoT implementation model. Emphasis need to be laid on the types of networks, communications and back-up etc. and take inventory of equipment's, software's for the type of security that will protect attacks from identified vulnerabilities.
In summary, SME's are becoming more digital to deliver a connected and seamless experience, IoT will trend among the latest technologies. The emergence of this technologies give rise to newer job roles such as IoT Managers, IoT Business Designers, full stack developers etc. in this sector. The functional and technical areas of these roles span across the expertise of applying sensors, embedded devices, software and other electronics to businesses with front-end and back-end technologies.
The rise of exponential technologies such as IoT and the need to stay upbeat with it, allows scope for the changing landscape of SME's through new opportunities and roles. IoT will continue to be in the fore front of this changing landscape for SMEs while it is imperative for them directly boost this digital frontier.