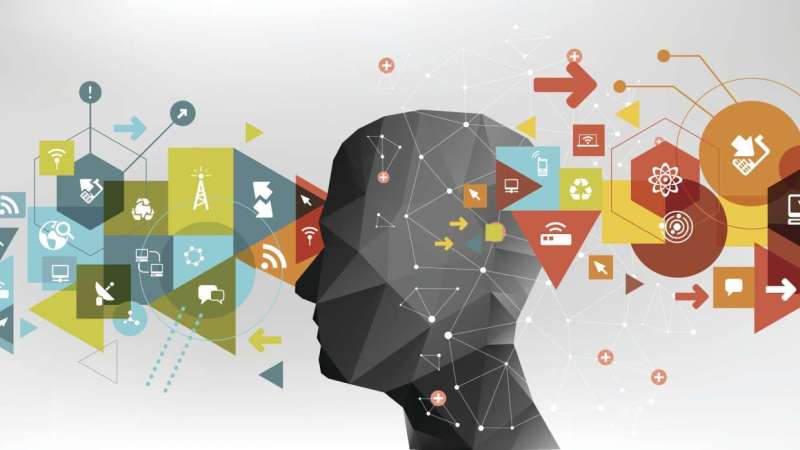 Add Your Heading Text Here Organizations across the globe today are grappling with a data deluge and with the increasing reliance on mining data to carve out actionable insights and drive strategic imperatives, the relevance of building the right ecosystem of Analytics professionals is becoming commonplace. Qualified analytics professionals are scarce, though in great demand and generally command higher salaries than the industry normal because of their specialized skills.
For most, analytics is still in the realms of software tools and creating highly visual dashboards/reports/charts etc. But there's definitely more to it than what meets the eye. Analytics has lot more to than just jazzing up data; it can enable fact-based business decisions based on that data. It primarily means working closely with the business stakeholders to uncover gaps in the business and using the knowledge to work with data appropriately, to come up with useful insights and recommendations the organization can focus on, to increase top-line or rationalize costs at a high level.
And many a times, the general perception about great talent directly correlates to the pedigree of an individual. Most organizations, especially in analytics space, are extra careful about their hiring channels when it comes to onboarding Analytics talent. And more often than not, we are generally biased to absorbing talent which has a strong pedigree credentials (academic excellence, b-school or t-school grade or tier et al) and fall prey to such generalized notions about building great teams. Unfortunately, Analytics is a different ball game altogether and successful career in Analytics has more to do with the underlying fundamental behavior of an individual. It's an interplay of multidisciplinary skills ranging from mathematics, to statistics, computer science, communication and not to mention the business knowhow. Pedigree may be just a guiding beacon to highlight potential but definitely not a key ingredient to governing success. Let me shed some light on what it takes to build a successful career in analytics:
Intellectual Quotient
Successful people in the analytics industry today have that inquisitiveness and high curiosity attitude ingrained in their natural DNA. For any given situation they are presented with, they can think through and formulate the right set of questions, the "why's" "what's" & "how's" which is key to succeeding in a professional setup. Even before jumping to the data analysis piece, it's crucial to understand the business problem at hand, crafting out the specifics of the probable solution approaches and most importantly questioning the underlying assumptions being undertaken.
Especially 'big data' is more about the questions being put forward than the data itself.  No data can speak for itself unless appropriately questioned.  Success on dealing with 'big data' projects requires a thorough understanding of the problem, narrowing down the right questions, getting those answered by SME's or business experts on right forums, making sure you harness the right amount of data to answer the questions at hand and then eventually communicating the solution to the target audience (which may be clients or the internal stakeholders).
Driven by Numbers
Being accustomed to using mathematical concepts and mathematical tools is commonplace in analytics space.  Mathematics & statistics forms the basic foundation here and if for any reason this word strikes fear in your heart, think again! As you progress your career in Analytics and if you aspire to be truly a Data scientist, few additional skills shall be instrumental to your success: Machine learning, statistical modeling, experiment design, Bayesian inference, Supervised learning: decision trees, random forests, logistic regression Or Unsupervised learning: clustering, dimensionality reduction, Optimization: gradient descent and variants etc. The key aspect to note here is that most of these skills are picked up during the job or as special trainings and not directly linked to an individual's pedigree. The number-crunching attitude forms the basis here and this is something inherent to an individual irrespective of which institute or academic background they hail from.
Ability to see the Holistic picture
Data here is just a means to an end and behind the scenes there's a larger business problem at hand being dealt with. Unless there's absolute clarity on what the client is actually intending to solve, you might end up looking at the wrong place or assimilate wrong pieces of information which may not be of any use. At times, the client isn't quite sure about the problem they intend to seek answers to which may derail the whole exercise. Getting clarity on what's the root cause driving actions is crucial.
There may be too many variables under consideration at the same time, but being able to see through clearly and importantly, being able to identify the next steps based on the larger intent is imperative. For instance, if the individual is assigned a problem pertaining to pricing analytics in an FMCG industry, it is very important for them to understand the dynamics between marketing, pricing, sales, promotions etc. work in this industry before. If it's about evaluating the effectiveness of a marketing campaign for an FMCG product, domain knowledge shall help in narrowing down the key 10 or 100 variables that need thorough consideration from amongst the thousands available at disposition.
Again this ties back to our initial premise of inherent inquisitiveness of an individual to get the right set of questions framed and answered before any detailed analysis begins. Asking the "Why" questions at every juncture may help to uncover the latent objectives which client may not be articulate well in certain cases.
Orientation to Detail
Cognitive "attitude" and willingness to search for deeper knowledge about everything is a common strain running across all successful analytics professional. Though a bird's eye view is good to have to better understand the larger business problem being tackled but at the same time balancing it against the specifics which need further drill-down is crucial. While dealing with voluminous stacks of structured or unstructured data, it's easy to lose sight of specifics which be of immense value in crafting a solution to the original problem. Having that "hawk's eye" to suddenly fish out significant patterns which may be of interest to business is a must have. Visualizing data through various plotting methods (box plots, histograms, correlation matrix et al) can help uncover those meaningful nuggets which the business is interested in.
Ability to Interpret within the Realms of Business Context
End of the day, it's important to realize that numbers won't speak for themselves unless the right set of tools/techniques/methodologies are employed to present the data in a consumable form. Numerous tools in the industry today have plethora of features to simplify data interpretation but the understanding of which visualization technique is most suited to give you the right picture, given the data in question and business problem at hand is the prowess of a well-acquainted analytics professional; one who knows his toolbox in & out. In some cases histograms may deem fit to understand the distribution of data and at the same time the box plot may get you a better idea of how the majority of data points are spread across the spectrum, or if there are any outliers. Domain expertise & business knowhow can help leapfrog your analysis to a different level altogether, help interpret the results in the business context, assess usefulness of results, bringing out insights which may not be that obvious to common folks.
Communication and Visualization
You may be a champion in your rarefied field, but you may not succeed as an analytics professional unless you can't communicate the value of your analysis in simplistic terms, a language which the client or business user understands. Communicating the value to business people and asking the right set of questions on what's important is table stake. Ability to convince that what you've done is viable and will deliver business value is something one should be excelling at.
Umpteen times there are disparate pieces of information which a good analytics professional should be able to connect and able to convey a compelling story which makes sense to the target audience. As an analogy, a leading insurer was observing overall dipping sales and post analysis it came to notice that customer service in certain pockets or geographies has dwindled because of inappropriate handling of customers over certain touchpoints. The analytics team was able mine the sales data for pain points, narrow down upon the areas with stagnant or negative sales growth and also uncover pattern between unsatisfactory customer comments over social channels (FB page, twitter handle etc). Survey results again hinted that certain geographies had observed lack of customer empathy as a major factor impeding lead conversion and high attrition. Sales data, social data and survey results in totality were able to narrow down upon those specific areas of concerns mapped to respective geographies, which now the business could pursue to chart out a customer experience roadmap for targeted geographies & remedial measures to mitigate potential bottlenecks identified.
To sum it all, a pedigree can convey so much so about an individual's ability to succeed in building a thriving analytics career. It's more about those innate capabilities, domain/analytics experience one garners on the job and regular trainings which forms the secret sauce to a differentiating career trajectory in analytics.