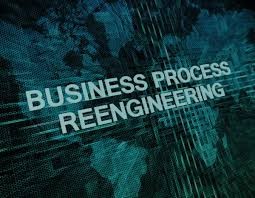 Add Your Heading Text Here AI adoption across industries is galloping at a rapid pace and resulting benefits are increasing by the day, some businesses are challenged by the complexity and confusion that AI can generate. Enterprises can get stuck trying to analyse all that's possible and all that they could do through Ai, when they should be taking that next step of recognizing what's important and what they should be doing — for their customers, stakeholders, and employees. Discovering real business opportunities and achieving desired outcomes can be elusive. To overcome this, enterprises should pursue a constant attempt to re-engineer their AI strategy to generate insights & intelligence that leads to real outcomes
Re-engineering Data Architecture & Infrastructure
To successfully derive value from data immediately, there is a need for faster data analysis than is currently available using traditional data management technology. With the explosion of digital analytics, social media, and the "Internet of things" (IoT) there is an opportunity to radically re-engineer data architecture to provide organizations with a tiered approach to data collection, with real-time and historical data analyses. Infrastructure-as-a-service for AI is the combination of components that enables architecture that delivers the right business outcomes. Developing this architecture involves aspects of design of the cluster computing power, networking, and innovations in software that enable advanced technology services and interconnectivity. Infrastructure is the foundation for optimal processing and storage of data and is an important which is also the foundation for any data farm.
The new era of AI led infrastructure is virtualized (analytics) environments also can be referred to as the next Big "V" of big data. The virtualization infrastructure approach has several advantages, such as scalability, ease of maintenance, elasticity, cost savings due better utilization of resources, and the abstraction of the external layer from the internal implementation (back-end) of a service or resource. Containers are the trending technology making headlines recently, which is an approach to virtualization and cloud-enabled data centres. Fortune 500 companies have begun to "containerize" their servers, data centre and cloud applications with Docker. Containerization excludes all of the problems of virtualization by eliminating hypervisor and its VMs. Each application is deployed in its own container, which runs on the "bare metal" of the server plus a single, shared instance of the operating system.
AI led Business Process Re-Engineering
The BPR methodologies of the past have significantly contributed to the development of today's enterprises. However, today's business landscape has become increasingly complex and fast-paced. The regulatory environment is also constantly changing. Consumers have become more sophisticated and have easy access to information, on-the-go. Staying competitive in the present business environment requires organizations to go beyond process efficiencies, incremental improvements and enhancing transactional flow. Now, organizations need to have a comprehensive understanding of its business model through an objective and realistic grasp of its business processes. This entails having organization-wide insights that show the interdependence of various internal functions while taking into consideration regulatory requirements and shifting consumer tastes.
Data is the basis on which fact-based analysis is performed to obtain objective insights of the organization. In order to obtain organization-wide insights, management needs to employ AI capabilities on data that resides both inside and outside its organization. However, an organization's AI capabilities are primarily dependent on the type, amount and quality of data it possesses.
The integration of an organization's three key dimensions of people, process and technology is also critical during process design. The people are the individuals responsible and accountable for the organization's processes. The process is the chain of activities required to keep the organization running. The technology is the suite of tools that support, monitor and ensure consistency in the application of the process. The integration of all these, through the support of a clear governance structure, is critical in sustaining a fact-based driven organizational culture and the effective capture, movement and analysis of data. Designing processes would then be most effective if it is based on data-driven insights and when AI capabilities are embedded into the re-engineered processes. Data-driven insights are essential in gaining a concrete understanding of the current business environment and utilizing these insights is critical in designing business processes that are flexible, agile and dynamic.
Re-engineering Customer Experience (CX) – The new paradigm
It's always of great interest to me to see new trends emerge in our space. One such trend gaining momentum is enterprise looking at solving customer needs & expectations with what I'd describe as re-engineering customer experience . Just like everything else in our industry, changes in consumer behaviour caused by mobile and social trends are disrupting the CX space. Just a few years ago, web analytics solutions gave brands the best view into performance of their digital business and user behaviours. Fast-forward to today, and this is often not the case. With the growth in volume and importance of new devices, digital channels and touch points, CX solutions are now just one of the many digital data silos that brands need to deal with and integrate into the full digital picture. While some vendors may now offer ways for their solutions to run in different channels and on a range of devices, these capabilities are often still a work in progress. Many enterprises today find their CX solution as another critical set of insights that must be downloaded daily into a omni-channel AI data store and then run visualization to provide cross-channel business reporting.
Re-shaping Talent Acquisition and Engagement with AI
AI s is causing disruption in virtually every function but talent acquisition t is one of the more recent to get a business refresh. A new data driven approach to talent management is reshaping the way organizations find and hire staff, while the power of talent analytics is also changing how HR tackles employee retention and engagement. The implications for anyone hoping to land a job, and for businesses that have traditionally relied on personal relationships are extreme, but robots and algorithms will not yet completely replace human interaction.AI will certainly help to identify talent in specific searches. rather than relying on a rigorous interview process and resume, employers are able to "mine" through deep reserves of information, including from your online footprint. The real value will be in identifying personality types, abilities, and other strengths to help create well-rounded teams. Also, companies are also using people analytics to understand the stress levels of their employees to ensure long-term productiveness and wellness.
 The Final Word
Based on my experiences with clients across enterprises , GCCs ,start-ups ; alignment among the three key dimensions of talent, process and AI led technology within a robust governance structure are critical to effectively utilize AI and remain competitive in the current business environment. AI is able to open doors to growth & scalability through insights & intelligence resulting in the identification of industry white spaces. It enhances operational efficiency through process improvements based on relevant and fact-based data. It is able to enrich human capital through workforce analysis resulting in more effective human capital management. It is able to mitigate risks by identifying areas of regulatory and company policy non-compliance before actual damage is done. AI led re-engineering approach unleashes the potential of an organization by putting the facts and the reality into the hands of the decision makers.
(AIQRATE, A bespoke global AI advisory and consulting firm. A first in its genre, AIQRATE provides strategic AI advisory services and consulting offerings across multiple business segments to enable clients on their AI powered transformation & innovation journey and accentuate their decision making and business performance.
AIQRATE works closely with Boards, CXOs and Senior leaders advising them on navigating their Analytics to AI journey with the art of possible or making them jumpstart to AI rhythm with AI@scale approach followed by consulting them on embedding AI as core to business strategy within business functions and augmenting the decision-making process with AI. We have proven bespoke AI advisory services to enable CXO's and Senior Leaders to curate & design building blocks of AI strategy, embed AI@scale interventions and create AI powered organizations.
 AIQRATE's path breaking 50+ AI consulting frameworks, assessments, primers, toolkits and playbooks enable Indian & global enterprises, GCCs, Startups, SMBs, VC/PE firms, and Academic Institutions enhance business performance and accelerate decision making.
AIQRATE also consults with Consulting firms , Technology service providers , Pure play AI firms , Technology behemoths & Platform enterprises on curating differentiated & bespoke AI capabilities & offerings , market development scenarios & GTM approaches
 Visit www.aiqrate.ai to experience our AI advisory services & consulting offerings)