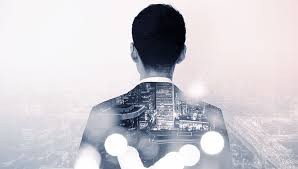 Add Your Heading Text Here CIOs & CTOs have been toying with the idea of cloud adoption at scale for more than a decade since the first corporate experiments with external cloud platforms were conceptualized, and the verdict is long in on their business value. Companies that adopt the cloud well bring new capabilities to market more quickly, innovate more easily, and scale more efficiently—while also reducing technology risk.
Unfortunately, the verdict is still out on what constitutes a successful cloud implementation to actually capture that value. Most CIOs and CTOs default to traditional implementation models that may have been successful in the past but that make it almost impossible to capture the real value from the cloud. Defining the cloud opportunity too narrowly with siloed business initiatives, such as next-generation application hosting or data platforms, almost guarantees failure. That's because no design consideration is given to how the organization will need to operate holistically in cloud, increasing the risk of disruption from nimbler attackers with modern technology platforms that enable business agility and innovation.
Companies that reap value from cloud platforms treat their adoption as a business- AI led transformation by doing three things:
Focusing investments on business domains where cloud can enable increased revenues and improved margins
2. Selecting a technology and sourcing model that aligns with business strategy and risk constraints
3. Developing and implementing an operating model that is oriented around the cloud
CIOs and CTOs need to drive cloud adoption, but, given the scale and scope of change required to exploit this opportunity fully, they also need support and air cover from the rest of the management team.
Using cloud to enable AI led transformation : Only 14 percent of companies launching AI transformations have seen sustained and material performance improvements. Why? Technology execution capabilities are often not up to the task. Outdated AI technology environments make change expensive. Quarterly release cycles make it hard to tune AI capabilities to changing market demands. Rigid and brittle infrastructures choke on the data required for sophisticated analytics.
Operating in the cloud can reduce or eliminate many of these issues. Exploiting cloud services and tooling, however, requires change across all of IT and many business functions as well—in effect, a different business-technology model.
AI led transformation success requires CIOs and tech leaders to do three things :
1. Focus cloud investments in business domains where cloud platforms can enable increased revenues and improved margins:
The vast majority of the value the cloud generates comes from increased agility, innovation, and resilience provided to the business with sustained velocity. In most cases, this requires focusing cloud adoption on embedding re usability and composability so investment in modernizing can be rapidly scaled across the rest of the organization. This approach can also help focus programs on where the benefits matter most, rather than scrutinizing individual applications for potential cost savings
Faster time to market: Cloud-native companies can release code into production hundreds or thousands of times per day using end-to-end automation. Even traditional enterprises have found that automated cloud platforms allow them to release new capabilities daily, enabling them to respond to market demands and quickly test what does and doesn't work. As a result, companies that have adopted cloud platforms report that they can bring new capabilities to market about 20 to 40 percent faster.
Ability to create innovative business offerings: Each of the major cloud service providers offers hundreds of native services and marketplaces that provide access to third-party ecosystems with thousands more. These services rapidly evolve and grow and provide not only basic infrastructure capabilities but also advanced functionality such as facial recognition, natural-language processing, quantum computing, and data aggregation.
Reduced risk: Cloud clearly disrupts existing security practices and architectures but also provides a rare opportunity to eliminate vast operational overhead to those that can design their platforms to consume cloud securely. Taking advantage of the multi billion-dollar investments CSPs have made in security operations requires a cyber-first design that automatically embeds robust standardized authentication, hardened infrastructure, and a resilient interconnected data-center availability zone.
Efficient scalability: Cloud enables companies to automatically add capacity to meet surge demand (in response to increasing customer usage, for example) and to scale out new services in seconds rather than the weeks it can take to procure additional on-premises servers. This capability has been particularly crucial during the COVID-19 pandemic, when the massive shift to digital channels created sudden and unprecedented demand peaks.
2. Select a technology, sourcing, and migration model that aligns with business and risk constraints
Decisions about cloud architecture and sourcing carry significant risk and cost implications—to the tune of hundreds of millions of dollars for large companies. The wrong technology and sourcing decisions will raise concerns about compliance, execution success, cyber security, and vendor risk—more than one large company has stopped its cloud program cold because of multiple types of risk. The right technology and source decisions not only mesh with the company's risk appetite but can also "bend the curve" on cloud-adoption costs, generating support and excitement for the program across the management team.
If CIOs or CTOs make those decisions based on the narrow criteria of IT alone, they can create significant issues for the business. Instead, they must develop a clear picture of the business strategy as it relates to technology cost, investment, and risk.
3. Change operating models to capture cloud value
Capturing the value of migrating to the cloud requires changing both how IT works and how IT works with the business. The best CIOs and CTOs follow a number of principles in building a cloud-ready operating model:
Make everything a product : To optimize application functionality and mitigate technical debt,CIOs need to shift from "IT projects" to "products"—the technology-enabled offerings used by customers and employees. Most products will provide business capabilities such as order capture or billing. Automated as-a-service platforms will provide underlying technology services such as data management or web hosting. This approach focuses teams on delivering a finished working product rather than isolated elements of the product. This more integrated approach requires stable funding and a "product owner" to manage it.
Integrate with business. Achieving the speed and agility that cloud promises requires frequent interaction with business leaders to make a series of quick decisions. Practically, business leaders need to appoint knowledgeable decision makers as product owners for business-oriented products. These are people who have the knowledge and authority to make decisions about how to sequence business functionality as well as the understanding of the journeys of their "customers."
Drive cloud skill sets across development teams. Traditional centers of excellence charged with defining configurations for cloud across the entire enterprise quickly get overwhelmed. Instead, top CIOs invest in delivery designs that embed mandatory self-service and co-creation approaches using abstracted, unified ways of working that are socialized using advanced training programs (such as "train the trainer") to embed cloud knowledge in each agile tribe and even squad.
How Technology Leaders can join forces with leadership to drive AI led transformation
Given the economic and organizational complexity required to get the greatest benefits from the cloud, heads of infrastructure, CIOs, and CTOs need to engage with the rest of the leadership team. That engagement is especially important in the following areas:
Technology funding. Technology funding mechanisms frustrate cloud adoption—they prioritize features that the business wants now rather than critical infrastructure investments that will allow companies to add functionality more quickly and easily in the future. Each new bit of tactical business functionality built without best-practice cloud architectures adds to your technical debt—and thus to the complexity of building and implementing anything in the future. CIOs and CTOs need support from the rest of the management team to put in place stable funding models that will provide resources required to build underlying capabilities and remediate applications to run efficiently, effectively, and safely in the cloud.
Business-technology collaboration. Getting value from cloud platforms requires knowledgeable product owners with the power to make decisions about functionality and sequencing. That won't happen unless the CEO and relevant business-unit heads mandate people in their organizations to be product owners and provide them with decision-making authority.
Engineering talent. Adopting the cloud requires specialized and sometimes hard-to-find technical talent—full-stack developers, data engineers, cloud-security engineers, identity and access-management specialists, cloud engineers, and site-reliability engineers. Unfortunately, some policies put in place a decade ago to contain IT costs can get in the way of on boarding cloud talent. Companies have adopted policies that limit costs per head and the number of senior hires, for example, which require the use of outsourced resources in low-cost locations. Collectively, these policies produce the reverse of what the cloud requires, which is a relatively small number of highly talented and expensive people who may not want to live in traditionally low-cost IT locations. CIOs and CTOs need changes in hiring and location policies to recruit and retain the talent needed for success in the cloud.
The recent COVID-19 pandemic has only heightened the need for companies to adopt AI led business models. Only cloud platforms can provide the required agility, scalability, and innovative capabilities required for this transition. While there have been frustrations and false starts in the enterprise cloud journey, companies can dramatically accelerate their progress by focusing cloud investments where they will provide the most business value and building cloud-ready operating models.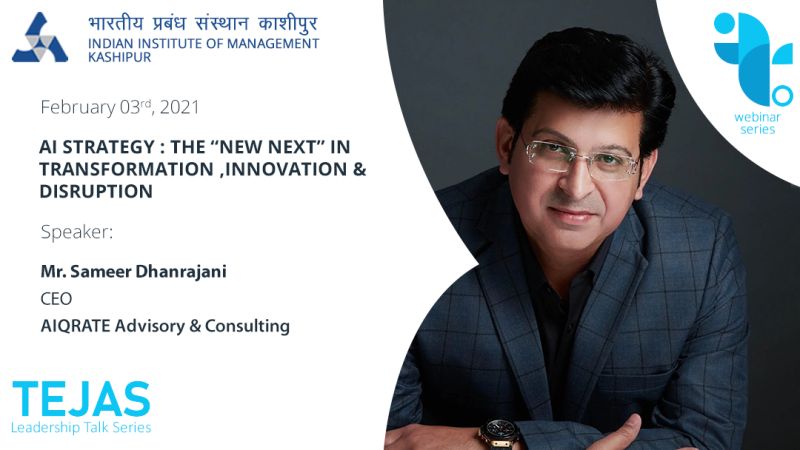 Add Your Heading Text Here